The companies are developing new apps for Servelec's Rio and Mosaic systems that will allow users to access critical patient info at the point of care.
Clinical Software
3
The GP IT software company has announced a whole host of features including video consultations and clinical triage as well as a new web platform, EMIS-X.
Clinical Software
5
The trusts will be the first to receive a share of £78m to support electronic prescribing and medicines administration (ePMA) to improve patient safety.
Clinical Software
7
Citrix Workspace allows organisations to host apps and IT services on Microsoft's Azure cloud services and deliver them to any end-point device.
Clinical Software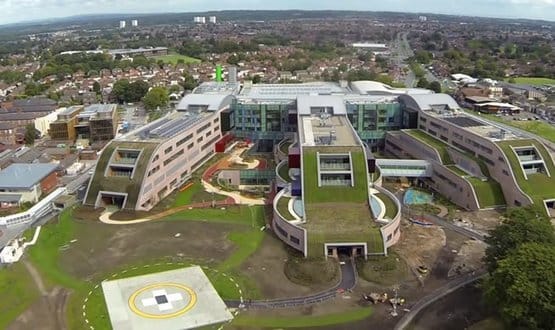 Clinicians working across the trust will be able to view documents from a single point of access, following the roll-out of Wellbeing Software's tech.
Clinical Software
Through Dragon Medial One, clinicians can enter their notes into the electronic patient record at the point of care, create clinic letters for patients.
Clinical Software
The trust has introduced a new system which includes a patient administration system (PAS), a theatre management system and e-Referrals.
Clinical Software
3
The guidance sets out how and in which circumstances doctors, nurses and other healthcare staff can use messaging apps within acute clinical settings.
News
4
The National Assembly for Wales' Public Accounts Committee published a report which looked into IT systems being used in NHS Wales.
Clinical Software
NHS Continuing Healthcare – a complex package of care funded solely by the NHS – is vital for many people living with complex health needs. Speedy assessment of applicability is naturally crucial. For Cheshire and Wirral CCGs, that used to be a challenge – and then they went digital. Karen Smith, service lead for NHS Continuing Healthcare and complex care, explains more.
Feature