Birmingham and District GP Emergency Room was able to keep patients safe when a cyber attack occurred thanks to Ummanu's virtual waiting room technology.
Clinical Software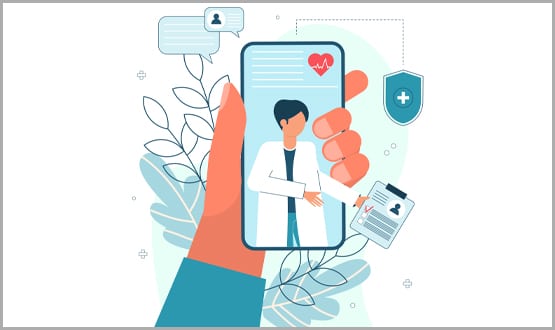 The way we deliver healthcare in the UK must change. Nearly one in eight people are awaiting NHS treatment. Increasingly, people own smart devices and expect to be able to use them to engage with the health service, ideally from the comfort of their own homes. Inhealthcare's virtual wards enable patients to be cared for safely at home and support earlier discharge from hospital.
Clinical Software
A partnership between Visionable and Brainomix is delivering high-quality stroke care for Ipswich Hospital with an AI-powered solution.
Clinical Software
Health Education England (HEE) has launched an app that uses virtual reality (VR) technology to show nurses what a role within a prison would be like.
Clinical Software
Northern Ireland HSC professionals will be able to view any diagnostic image from any regional hospital, thanks to the NIPAC+ programme supported by Sectra.
Clinical Software
NHS Forth Valley has equipped its community workers with Cambric Systems' Morse EPR, to support them to work more efficiently.
Clinical Software
South East Coast Ambulance Service (SECAmb) is continuing to suffer "significant IT system issues", but the incident is no longer critical.
Clinical Software
The West Midlands has seen the modernisation of four pathology networks, with the deployment of a picture archiving and communications system from Sectra.
Clinical Software
Medway NHS FT has gone live with an extension of its EPR and an ePMA within just four days of each other, improving patient safety and experiences.
Clinical Software
NHS Digital has announced the eight suppliers joining the tech innovation framework, to develop new GP clinical systems in line with the framework.
Clinical Software