North West Ambulance Service NHS Trust has created an online game to educate people about what happens when they call 999.
News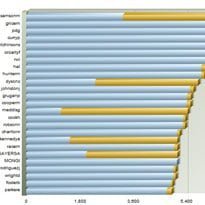 A new tool for analysing NHS Pathways data will be available to commissioners next February.
News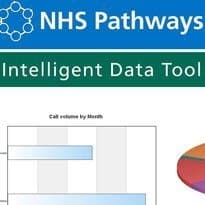 NHS Pathways has developed a dashboard tool to help commissioners track clinical demand in real-time.
News
Mobile phone operators could be forced to allow users to text the emergency services under new proposals by regulator Ofcom.
News
UK Telecoms watchdog OFCOM has given the go-ahead for 111 to become the new three digit number for accessing non-emergency healthcare 24-hours a day.
News
A trial service that allows people to contact the emergency services by text message has been launched in the UK. The trial system allows users to send a text message to 999 when faced with an emergency. It is hoped that several thousand people will sign up to the trial service. If successful, the trial […]
News
Ofcom has launched a consultation on the use of a national 111 non-emergency number for healthcare. Following the consultation, the Department of Health plans to pilot the new number and to roll the service out across England. Ofcom, the independent regulator for the UK communications industries, will run the consultation from today, looking at use […]
News
East Midlands Ambulance Service has coped with a 20% increase in calls while maintaining its emergency call answer times by implementing a new communications system. The service worked with ATC Solutions to review its call handling technology during the development of a new ambulance control centre in Nottingham. As a result, it introduced Mitel's call […]
News
At last year's BT e-Health Insider Awards, a virtual team won team of the year, sponsored by NHS Connecting for Health. Daloni Carlisle met NHS Pathways – virtually.
Feature
The Department of Health has given ambulance services approval to use NHS Pathways to offer alternative services to callers who do not need an ambulance response. The move means that ambulance services can now choose to train 999 operators to use the system, which allows them to make immediate referrals to local services that may […]
News