An emergency care solution by the NHS for the NHS: NHS Pathways team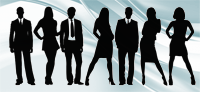 Winner: Team of the Year sponsored by NHS Connecting for Health
The team behind NHS Pathways all made it to the Millennium Mayfair Hotel for the BT e-Health Insider Awards last November. This made the awards dinner one of the relatively few occasions on which the 16 members of the team were all in the same room together.
Their virtual way of working did not stop the group winning the team of the year award, sponsored by NHS Connecting for Health. Daloni Carlisle met some of them – virtually, of course.
The team behind NHS Pathways could not be much more diffuse. Its 16 members are spread from Northumberland to Devon and, bar the data analyst and the administrative officer, they work from home. Yet this is the BT e-Health Insider Team of the Year 2008.
Together, they have created an electronic clinical assessment system for emergency and unplanned care that ensures that all callers have their needs effectively and consistently assessed by the call handler they speak to.
The call handler can then make the most appropriate referral. No more asking the patient to repeat the same story again and again. No more delays in getting the right response, whether that's a blue light or a referral to a specialist nurse.
NHS Pathways has been successfully piloted in three areas with a population of over four million people and has shown significant benefits as well as high levels of patient satisfaction. In late February, health minister Ben Bradshaw gave the go ahead for national implementation by ambulance trusts.
Five years and counting
Success has been a long time coming. The team has been together since 2003, when its members were all at NHS Direct trying to develop a front end for unscheduled care. "We have been through some dark times when we wondered if this really was possible," says Jackie Shears head of NHS Pathways. "So the success now and the national recognition is fantastic."
As urgent care moved up the policy agenda, the Department of Health took over the management of the team, which was then seconded to NHS Connecting for Health in 2008. Through the changes, its members retained a clear vision not just of what they wanted to achieve, but also of how to work together to achieve it.
"There are some seriously talented people in this team," says Shears. "I do not think we could have met the challenges of the last few years if we did not, as a group, share a vision of what this could do for patient care and how it could transform access. That is the reason to tough out the tough times and now we are in touching distance of being able to deliver. Morale is sky high."
The team is made up of several disciplines, with clinicians (nurses and GPs) outnumbering non-clinicians three to one. "It is a team of equals," says Kevin McKenna, one of the GPs on board. "What has made it work is everybody being confident and comfortable enough in their own expertise so that we do not sit in silos."
Easily said, but perhaps not so easily done. "Yes, there has been a lot of unlearning by people who have not worked this way beforehand," admits Dr McKenna. "But this sort of teamworking was the ethos of the people who were in leadership and it has been relatively easy to get to this point."
Skype's great, but you still need meetings
The team has a very clear working pattern. Everybody gets together for an intensive two to three days every two to three weeks, to take the project forward and allocate work. Then they return home to beaver away on it.
"Skype [the internet telephony system] is a great thing," says Shears. "But this doesn't work without everybody meeting up. It is vital that people know each other as people as well as colleagues. Regular get-togethers are essential."
For Shears, the mix of professionals has been a key to success. "It has been incredibly valuable having that mix of clinical experience in the same room as the IT systems developer," she says. "Over the years, we have all developed an understanding of each other's areas – so the clinicians can now understand the system and what it can do at quite a high level while the system developer has some understanding at a clinical level. Each can have a conversation and arrive at something that has huge technical integrity and yet meets a clinical need."
System development manager Ian Smith agrees. He was a late comer to the team, joining five months into the project, and an accidental entrant to IT systems development, having started life at NHS Direct in clinical content development.
"Rather than rely on a big external supplier we have taken development into the team," he says. "That's been a big advantage. We haven't had to go through the cycle of telling a developer what we want, them going away and coming back with a first iteration that does not quite match our flow and processes and them going away and so on.
"Because I was part of the team and worked alongside them, day in day out, when it come to refining NHS Pathways and making it useable for lay users, I had a good understanding of what the team needed and was able to respond rapidly."
National roll out
The team is now busy taking NHS Pathways nationwide. "We have a license for use in urgent and emergency care," says Shears. "We are talking to ambulance services and urgent care providers."
Dr McKenna adds: "For some people NHS Pathways will be just what they need and they will want it as soon as possible. Others will have other priorities first and some will not want it at all. Certainly we are not expecting a headlong rush."
Longer term, though, Shears has big ambitions. "We are liaising with the DH, looking at issues and options if they decided to go for the three digit number." By which she means the long discussed idea that a new, national there digit number should run alongside the 999 emergency number. "NHS Pathways is a natural candidate for the consistent clinical assessment that would underpin such a service," she says.
The team has received other awards but E-Health Insider's was special. "It was the only ceremony that the entire team and our partners in the North East Ambulance Service were able to attend," says Shears. "So when we won team of the year it really was fantastic."
More about team of the year and the awards:
Live on the Night: from the awards dinner
More about NHS Pathways:
On the right pathway: Dr McKenna explains more about the project
NHS Pathways go national: EHI reports on the minister's announcement
E-Health Insider Awards 2009 in associaton with BT
Enter this year's awards at http://www.ehealthawards.com/