Faced with the prospect of spiralling support costs on legacy equipment paired with an increasing need for a more reliable data platform, leaders at Western Sussex Hospitals looked to Nutanix for a solution.
Infrastructure
The Care Quality Commission has urged healthcare providers to encourage patients to use technology to monitor their condition, as part of a package of changes to close variations in care.
News
The Care Quality Commission has launched a month long consultation on its new regulation, inspection and rating regime.
News
Six southern acute procurement groups hope to hear by April whether their IT investment plans will be backed-up by central funding.
News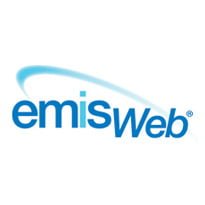 Urgent care doctors and pharmacists at East Lancashire Hospitals NHS Trust are accessing key information from the patient records of 91 GP practices using EMIS Web.
News
Seven southern trusts are hoping to introduce electronic prescribing and medicines administration with central funding through the Southern Acute Programme.
News
A quarter of NHS trusts are on the verge of investing in electronic patient record systems, with a fifth looking to run their own procurements, eHealth Insider's second annual survey of acute sector IT suggests.
News
Six collaborations involving 21 Southern acute trusts have been formed to invest in a variety of new IT systems including e-prescribing, clinical portals and clinical documentation.
News
Representatives from more than 20 Southern acute trusts in line for centrally funded IT systems will attend customer awareness events next month to see what the market has to offer.
News
BT says it is upbeat about the potential of the multiple ASCC procurements in the South of England, despite missing out on the ASCC community and child health deal.
News