Thomas Meek looks at the troubled history of NHS 111 in the first of a short series of features looking at the major healthcare IT initiatives of the present government in the run up to the general election.
Digital Patient
The on-going crisis in the roll-out of the NHS 111 service has pushed NHS Direct into deficit just one month into the financial year.
News
NHS Clinical Commissioners has called for a halt to the NHS 111 roll-out, as NHS England admits there are lessons to be learned.
News
At midnight, the latest reorganisation of the NHS finally took effect. Lyn Whitfield outlines the changes and their impact on NHS IT.
Feature
Health secretary Andrew Lansley has been reshuffled to Leader of the House. Lyn Whitfield assesses his impact on the NHS and its IT.
Feature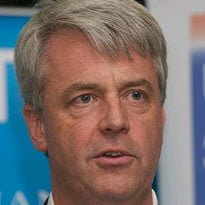 Andrew Lansley has lost his job as health secretary in a government reshuffle and will become the leader of the House of Commons.
News
The executive medical director of the Health and Social Care Information Centre sat down with reporter Rebecca Todd to discuss the power of information in the new NHS landscape.
Feature
Health secretary Andrew Lansley will be the keynote speaker at this year's EHI Live conference and exhibition, giving delegates the chance to get the big picture on government policy from the very top.
News
Eight clinical commissioning groups have applied for an extension to the roll-out deadline for NHS 111.
News
The government has reiterated its commitment to create a new national information website for health and social care in the social care white paper, published today.
News