The proposed mandate for the NHS Commissioning Board makes better information and "transparent and integrated IT" one of its 22 objectives.
News
Nursing and health advisors at NHS Direct are to stage a "work in" today to protest against NHS 111.
News
Two dire warnings about the financial state of the NHS have been issued ahead of the annual NHS Confederation conference in Manchester today.
News
The new NHS information strategy urges health and social care services to make full use of online technologies to put patients in control of their health and health records.
News
The chair of the NHS Commissioning Board has said that the best clinical commissioning groups will be those with the best information systems, at a conference that focused on where those systems will come from.
News
Health secretary Andrew Lansley has said that clinical commissioning groups will have complete freedom to choose the organisation they want to use for commissioning support.
News
Dealing with the aftermath of the National Programme for IT in the NHS has been identified as one of the risks to the government's latest reforms of the NHS, in a leaked draft of the risk register for the changes.
News
The Health and Social Care Bill has cleared its final Parliamentary hurdle, with doctors welcoming amendments on confidentiality, but opponents of the reforms pledging to continue the fight.
News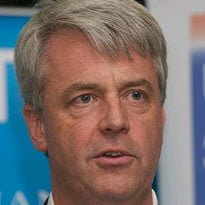 The government is to secure £1.8 billion savings from the National Programme for IT in the NHS, with around £1 billion coming from the CSC deal for the North, Midlands and East, health secretary Andrew Lansley told the EHI CCIO Leaders Network launch.
News
How to implement the CCIO role was the hot topic at the launch of the EHI CCIO Leaders Network. Daloni Carlisle listened to the debate.
Feature