Health secretary Andrew Lansley has said a chief clinical information officer on the new NHS Commissioning Board would be a "jolly good idea."
News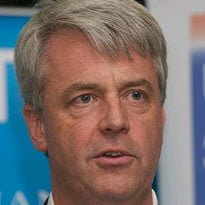 Health secretary Andrew Lansley has launched the EHI CCIO Leaders Network, saying the technology gap between the NHS and other sectors must be closed by leaders with patients in mind.
News
The BMA GPC has become the latest body to come out against the Health and Social Care Bill, and voiced concern about the back-door privatisation of commissioning.
News
The Department of Health has been showing off the 'winners' of its maps and apps contest. EHI reporter Chris Thorne went to have a look.
Feature
Lessons learned from the NHS 111 pilots may be lost because of unrealistic deadlines for the roll-out of the urgent care service, NHS Direct has said.
News
The Health and Social Care Bill returns to the Lords today, amid increasingly strident opposition to key elements of the government's plans to reform the NHS.
News
EHealth insider has sent an open letter to health secretary Andrew Lansley, urging him to include a prominent role for chief clinical information officers in the forthcoming NHS information strategy.
News
Health secretary Andrew Lansley is being put under further pressure to agree to amendments to the Health and Social Care Bill designed to enact his 'Liberating the NHS' reforms.
News
Spinal patients of the Royal National Orthopaedic Hospital are trialling a web-based application that lets patients record the results of back operations.
News
The Commons' public accounts committee has joined the long line of influential bodies warning that the "risky" reorganisation of the NHS could "distract" from its imperative to save £20 billion.
News