Organisations are being warned about a flaw in the open-source Java logging library, Log4j, which could affect a number of services.
Cyber Security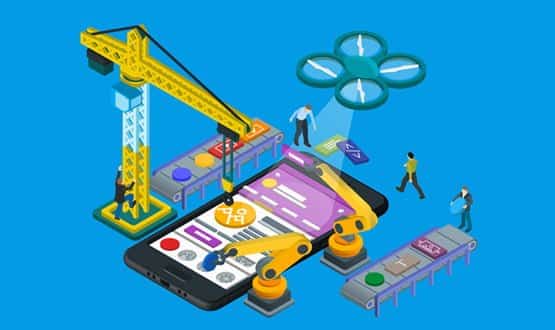 Doctors will now be able to build and launch their own health apps through a toolkit developed by UK digital health specialists, Inhealthcare.
Digital Patient
3
Mersey Care NHS Foundation Trust is advancing in its plans to develop an app which anticipates and responds to suicide risk, its chief executive has said.
Digital Patient
The internationally renowned Mayo Clinic has announced plans to jointly develop and sell mobile phone health applications.
News
Users of the mpower project A multi-national European project designed to implement an open platform to speed up developing and deploying services for those with cognitive disorders has received "mixed reactions," its project manager has told E-Health Europe. The mpower project, which began in October 2006 and has recently finished, used a system based on […]
News
Intel Corporation is to invest €8.6m ($12m) in a new Visual Computing research centre that will explore advanced graphics and visual computing technologies. Opened this week, the Visual Computing Institute is located at Saarland University in Saarbrücken, Germany. Applications to be developed include medical imaging, games and interactive 3-D data models used in areas such […]
News
On Monday Apple showcased a third party app that allows doctors to monitor patients' vital signs remotely. The iPhone application allows real-time heart rate, temperature, blood pressure and other data to be transmitted from patient monitors to a doctors' iPhone. The Critical Care application was demonstrated at Apple's annual developers conference in San Francisco as […]
News
The first international workshop on IT for patient safety is to be held in conjunction with the ninth International Conference on Information Technology and Applications in Biomedicine ITAB 2009. The conference, to be held in Larnaca Cyprus November 5-7, 2009, will provide a compilation of the latest trends and developments in the field of IT […]
News
Microsoft has signed a partnership with Canadian telecoms firm Telus, which will become the first firm outside the US to offer Microsoft's HealthVault personal health platform.
News
Siemens has announced it has improved its SAP-based information system, i.s.h.med, by adding new modules and integrating primary components of its Soarian workflow solution for the first time. The integration comes as part of the latest offering by Siemens for i.s.h.med – Enhancement Package 4. The two new modules also have a similar design to […]
News