A Glasgow junior doctor has developed a free antibiotic guidelines app for GPs.
News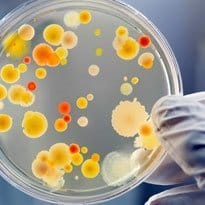 The NHS is being urged to deploy technology in the battle against antibiotic resistance, following the chief medical officer's warning of an "apocalyptic antibiotic scenario."
News
NHS Isle of Wight says it has cut its prescribing costs to more than 9% below the national average through the use of the ScriptSwitch prescribing advice tool. ScriptSwitch was installed in all the practices on the island in 2007. The primary care trust estimates annual prescribing spend is now £3m-£5m lower than if no action […]
News
The chief medical officer's annual report has highlighted the need for surgeons to be trained using simulation techniques. The report, published by Professor Sir Liam Donaldson yesterday, devotes a chapter to simulation and says that surgeons trained using simulation methods make fewer errors and carry out technically more exact procedures. However, it says that although […]
News
Clinical decision support can help to reduce the inappropriate prescription of antibiotics in primary care, according to a US study. Over-prescription of antibiotics – often for viral respiratory tract infections – fosters the spread of resistant organisms such as MRSA. The researchers, writing in the Journal of the American Medical Association, say they were prompted to […]
News
Dr Glyn Hayes, Chair of the Health Informatics Forum at the British Computer Society, argues that electronic patient records can result in all-too-human pitfalls.
Feature