Adrian Byrne considers the impact of health secretary Jeremy Hunt's call for a 'paperless' NHS. Is it clear what it is meant to be achieved? And will it be worth achieving?
Feature
Dermot O'Riordan is the first CCIO to occupy a chief executive's chair. Lyn Whitfield talked to him about his job, his trust's big Cerner project, and the joys of cycling in the pelting, freezing rain.
Feature
The Big EPR Debate got readers commenting in 2013; but so did plans to get doctors and patients coding and the idea of using open source in the NHS.
News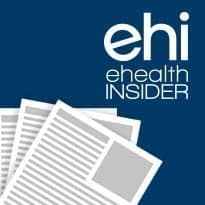 For the first time in a long time, the National Programme for IT failed to provide the 'most read' news stories on EHI in 2013, with company news, big IT failures, big IT contracts and money attracting most interest.
News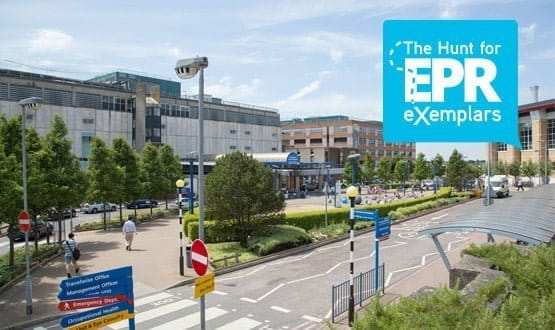 University Hospital Southampton NHS Foundation Trust has spent 15 years building an IT environment that raises interesting questions about what it means to be an 'EPR exemplar.' Rebecca Todd went to have a look.
Feature
Lis Evenstad visits University Hospitals Coventry and Warwickshire NHS Trust, which is taking a best of breed approach to going paperless by 2016, centred on its own clinical results reporting system.
Feature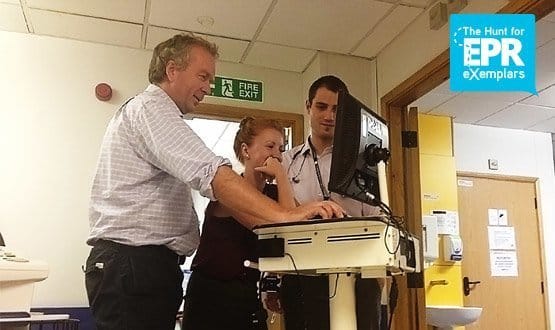 In the 'Hunt for EPR Exemplars', EHI news editor Rebecca Todd joined a ward round at King's College Hospital in London to see why it is so often mentioned as a leader in healthcare IT.
Feature
Four acute trusts have been suggested as 'EPR exemplars' by EHI readers.
News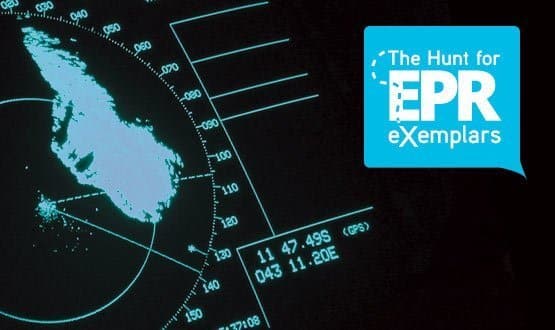 EHI is asking its readers to define and nominate EPR Exemplars. A week into the hunt, Lyn Whitfield looks at the ideas and the names that have been put forward.
Feature
EHI is launching a national 'Hunt for EPR Exemplars': a search to find the UK hospitals that have made the greatest strides in using electronic patient records to improve patient care.
News