Two companies, Brainomix and Nanoflex Robotics, have been awarded £764,000 to develop an AI-powered robotic system to help diagnose and treat stroke.
AI and Analytics
Brainomix will be trialling its novel imaging biomarkers in its e-Lung platform as a sub-study of the TIPAL trial for idiopathic pulmonary fibrosis.
AI and Analytics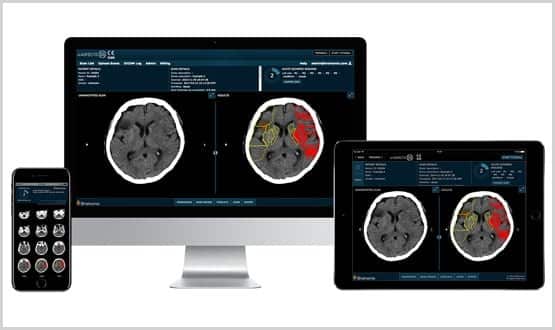 More stroke patients are benefiting from life-changing treatment thanks to Brainomix's e-Stroke AI platform, according to a report from the Oxford AHSN.
News
A new virtual triage pilot for suspected stroke patients has been launched by Visionable and the West Ambulance Service NHS Trust.
Clinical Software
The DHSC has announced a £21m AI Diagnostic Fund to allow NHS trusts to bid for funding for Artificial intelligence-powered diagnostic tools.
AI and Analytics
The latest Digital Health News industry roundup includes TidalSense raising funds for its diagnostics system, and Excelerate suing two health organisations.
News
This Digital Health News industry roundup covers Maven Clinic's acquisition of Naytal and Medwise.ai securing a £1m investment to scale up operations.
News
A partnership between Visionable and Brainomix is delivering high-quality stroke care for Ipswich Hospital with an AI-powered solution.
Clinical Software
University Hospitals Plymouth is trialling Brainomix software thanks to funding through provided by the national AI in Health and Care Award.
AI and Analytics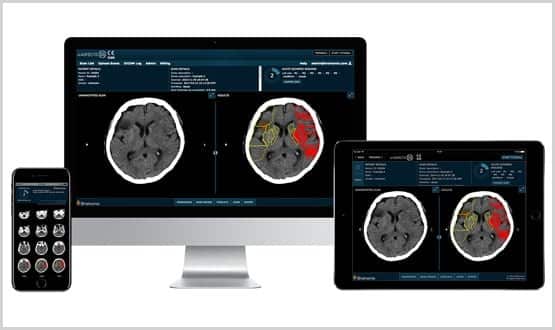 Northwick Park Hospital sign a four-year contract with Brainomix, adopting its new medical technology to interpret brain damage from CT scans quicker.
News