A strategy for the publication of national clinical audit data has been released today as part of the government's transparency drive.
News
Computer Sciences Corporation has notified investors that it has been told it will not get a long-anticipated revised NHS IT deal from the UK government worth £2 billion.
News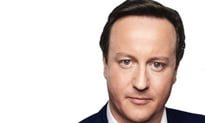 MP Richard Bacon has written to Prime Minister David Cameron, urging him to bring the Cabinet Office into negotiations over the future of CSC's deal for the North, Midlands and East of England.
News
In a stunning U-turn the government has today announced that the NHS will be switched en masse to open source clinical system in just 12-months time.
News
A new ICT strategy which the government says will save millions currently wasted on public sector ICT was published by the Cabinet Office today.
News
The Cabinet Office has published a ten year strategy for government ICT that emphasises the use of cloud computing and greater standardisation across the public sector.
News
Gordon Brown has promised to "radically open up data and public information." Launching the 'Putting the frontline first: smarter government' report, Brown said "great detail" about how hospitals perform would be put online during 2010. He said the information would "encourage feedback and dialogue between professional and citizen" and help "to benchmark the best and […]
News
Gordon Brown has outlined plans to encourage much greater use of information, online services and text messaging in the NHS as part of a public sector information revolution that he claims will save £3 billion a year. The Prime Minister told the Smarter Government conference today that the UK was entering the "third generation of […]
News
Martin Bellamy, the head of NHS Connecting for Health, is to leave his position as director of programme and systems delivery for a new position at the Cabinet Office.
News
Sir Tim Berners-Lee, the man widely credited with inventing the world wide web, is to advise the UK government on public information delivery. Sir Tim will head a panel of experts who will advise the Minister of the Cabinet Office on how the government can best use the internet to make non-personal public data as […]
News