Capita has apologised after it was revealed thousands of women were not sent reminder letters for cervical cancer screening, and thousands more did not receive their results.
News
4
NHS England's loss of clinical correspondence has been labelled "one of the biggest failures in the NHS in recent history" by the Public Accounts Committee.
News
5
MPs investigating the biggest ever loss of NHS medical correspondence have been told that 162,000 extra documents went missing, beyond the 702,000 pieces of NHS correspondence already known to have been undelivered.
News
10
Today's health IT news in brief covers the rollout of a paediatric diabetes information management system, a new accreditation for System C's maternity software, and the launch of an inquiry into decision making algorithms.
Clinical Software
This week's round up includes a market update from Emis Group, confirmation of the news that Morecambe Bay is sticking with Lorenzo, and an Advanced Carenotes deployment by the Combat Stress charity; plus partnerships in the triage and primary care space.
News
Capita is the preferred bidder for a £400 million contract to deliver administrative support services for primary care services in England.
News
Two private companies have been chosen to help third sector providers and businesses connect to the N3 network.
News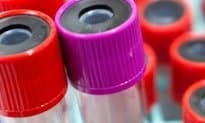 Three Bristol NHS Trust and Public Health England have signed a contract with Capita and CliniSys for its integrated laboratory information system across the region.
News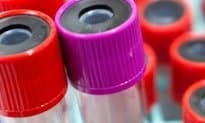 CliniSys and Capita have formed a strategic partnership to deliver a managed service for pathology.
News
The Cabinet Office has blocked the renewal of Capita's contract to run NHS Choices.
News