The Royal Bournemouth and Christchurch Hospitals NHS Foundation Trust and Poole Hospital NHS Foundation Trust will have shared patient records following the implementation of CareCentric at both locations.
News
Royal Wolverhampton Hospitals NHS Trust has become the latest to give its clinicians direct access to GP records from within its electronic patient record, using the Graphnet CareCentric platform.
News
Poole Hospital NHS Foundation Trust has gone live with an upgraded version of the CareCentric shared care record software from Graphnet Health.
News
GPs and diabetes specialists in Wolverhampton are sharing information via Graphnet's CareCentric portal.
News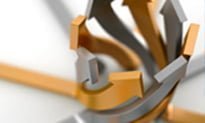 The two founders of System C have launched a new company and announced that it has been commissioned by Graphnet Health to create portals for its electronic health record.
News
Graphnet's CareCentric software is integrated with the Medical Interoperability Gateway providing real-time interoperability of patient records.
News
A county that pioneered record sharing a decade ago has successfully updated the technology that underlies the project.
News