The Health and Social Care Information Centre is developing a set of open APIs for its NHS e-Referrals service, with plans to deliver the first interface by the end of the year.
Infrastructure
NHS England has set aside £55 million to reward GPs and hospitals to increase the uptake of electronic referrals to 100% by 2018.
News
The NHS e-Referral Service is not producing any reports for users – nearly four months after go-live.
News
The new NHS e-Referral Service was running well on Tuesday afternoon, but has subsequently suffered another day of problems.
News
GPs and NHS trusts are unable to access the new NHS e-Referral Service just hours after it was launched, due to "technical difficulties".
News
The NHS e-Referral Service will finally go live this Monday, replacing Choose and Book; but users shouldn't expect major changes until later in the summer.
News
Surrey Downs Clinical Commissioning Group has gone live with System C's Medway Proxima patient management system to provide a messaging interface for its GP referrals support service.
News
The go-live of the new NHS e-referral service has been pushed back from November to spring 2015.
News
Dr John Lockley discovers a potentially fatal system error in some hotel lighting; and vows to make sure that the same problems won't turn up in the replacement for Choose and Book.
CCIO Network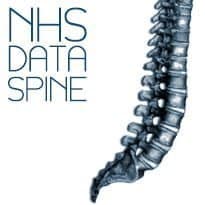 The replacement for the NHS data spine, Spine2, went live over the bank holiday weekend.
News