AphA have written to NHSE CEO Amanda Pritchard to raise concerns about the omission of any mention of data and analytics in the latest Workforce Strategy.
AI and Analytics
The horrifying case of neonatal nurse and convicted murderer Lucy Letby raises questions for NHS leaders about how to respond to concerns about staff. 
Feature
3
Real-world data has shown that shorter treatment and waiting times for mental health conditions could help the NHS and improve treatment outcomes.
News
The Information Commissioner's Office (ICO) has issued a reprimand to NHS Lanarkshire following the use of WhatsApp by staff to share patient data.
News
Ted Reynolds, Head of Healthcare for Restore Digital, explores the role data derived from archived patient records could play in population health management, while enabling a higher level of insight driven strategy.
Feature
Patient privacy breaches pose significant threats to patients and healthcare organisations. It is time to confront the risks head on, writes Steer Health's Sridhar Yerramreddy.
Feature
Great Ormond Street Hospital for Children and Roche UK are co-developing digital tools to better care for children with rare and complex diseases.
AI and Analytics
Roche UK and Nye Health have partnered to co-create digital solutions that learn and adapt to patients' needs outside of a traditional clinical setting.
AI and Analytics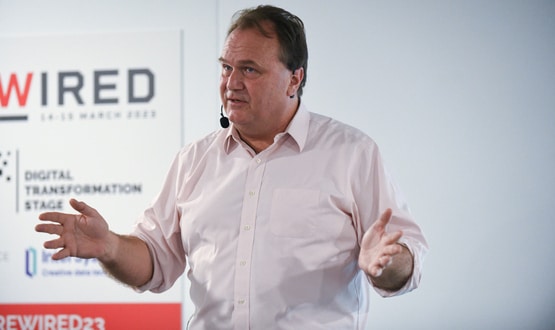 Innovative data sharing between the NHS and high street pharmacy could deliver a leap forward in disease prevention and management of long-term conditions.
News