Tech suppliers and NHS providers need to work together to improve the sharing of information at discharge. They should begin by embracing the PRSB's e-Discharge standard, writes Dr Nilesh Bharakhada.
Feature
5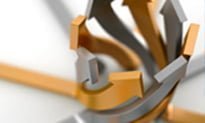 The Whittington Hospital NHS Trust and Islington Council have become the first organisations in the country to go live with a new project to improve information sharing between the NHS and social care.
News
West Middlesex University Hospital NHS Trust has become the first trust in London to implement RealTime Health's discharge plan and decision support system.
News
St Helens and Knowsley Teaching Hospitals NHS Trust has implemented an admissions, discharge and transfer bed management system from IMS Maxims. The real time, web-based system, which integrates with the trust's IMS Maxmims patient administration system, shows basic details for the patients occupying its beds and further information when a specific bed is 'clicked.' The […]
News
Scarborough and North Yorkshire NHS Care Trust has become the first in the UK to go-live with a discharge plan and decision support product from RealTime Health. The trust, which signed the deal in October and began roll-out at the beginning of May, recently completed the deployment. Jim Gabriel, chief executive of RealTime told E-Health […]
News
Healthcare IT system suppliers INPS and EMIS have announced that they have formed a 50:50 joint venture to implement an interoperability gateway.
News
Primary care IT supplier EMIS and secondary care supplier System C have announced that University Hospital Aintree has gone live with a system to give its urgent care clinicians access to information held in GP systems.
News
Healthcare organisations in Liverpool are working on an ambitious change programme, underpinned by IT. Lyn Whitfield reports from the Liverpool iLINKS (local information, news and knowledge for clinical systems users) conference.
Feature
Bristol has some ambitious and unusual ideas for sharing information. Daloni Carlisle reports on the NHS Connecting Care project.
Feature
Health secretary Andrew Lansley has scrapped some key NHS performance targets and told the health service it must save at least £222m in management costs this year.
News