Cerner has announced that it has received CE Marking certification from the British Standards Authority for a new product that enables the exchange of information between medical devices and electronic health records.
News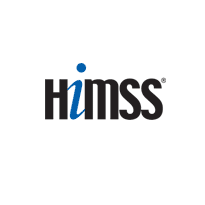 A third of US hospitals say they have begun to install an electronic health record.
News
The IZIP electronic health record programme in the Czech Republic has hit its target of registering 2m users by the end of the summer 2010. More than a fifth of the country's population is now using the eZK (electronic health record) that allows patients to access their own health information – including information on visits, […]
News
Bulgaria has begun deploying smart cards to provide secure access to the electronic health records of military personnel and their family.
News
Electronic health record and e-prescribing systems deliver benefits such as safer and more convenient services, but only over long periods of time and with a net increase in spending, a major European study has concluded.
News
The programme for the EuroRec conference 2009 has been published, the event will be held on 1 September in Sarajevo. The conference is part of the wider Medical Informatics Europe Conference 2009 (MIE2009) which takes place over three days from the 30 August to 2 September 2009. The EuroRec Institute is an independent organisation that […]
News
Siemens Healthcare has won an €18m deal to provide 37 hospitals and 300 clinics in South Africa with its Soarian MedSuite healthcare IT software.
News
Kaiser Permanente is making rapid progress with electronic health records. Jon Hoeksma reports.
Feature
German e-health firm CompuGroup AG has reported its revenues grew by 36% in the first three months of 2009. Profits decreased however from €12.8m in 2008 to €11.9m. The company attributed the difference to "acquisition related restructuring processes and regulatory implications". The firm reported that business opportunities remained good and that it had begun delivering […]
News
The health service of the Balearic Islands has awarded the tender for the development of an electronic health record to Fujistu, in conjunction with its partners Oracle and Orion Health. IB-Salut signed the contract worth €6.7m, saying it wanted to transform its existing model of dispersed health information into an integrated EHR. The project known […]
News