Bedford Hospital NHS Trust has deployed Symantec's Dataloss Prevention Solution to monitor and protect confidential patient data being sent by email.
News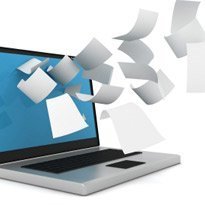 Doctors are being warned about the dangers of inadvertently breaching patient confidentiality when sending out group emails to patients.
News
A think tank has suggested that two technology-based initiatives could be included in a raft of measures to assess the quality of access to general practice. The King's Fund has argued that opportunity to book appointments online and to communicate with GPs and practice staff by email could be used as access indicators. In a paper […]
News
Four out of five GPs believe the quality of their practice data is fit for sharing, according to a survey on the future of general practice IT.
News
UCL's evaluation of the Summary Care Record is out. Fiona Barr reads 'The Devil's in the Detail.'
Feature
Wales is stepping up its drive to implement electronic transfer of prescriptions and use of its NHSmail service by changing its incentive scheme for pharmacists. At the moment, pharmacists can claim a £200 monthly fee for being able to connect to the NHS Wales network. From September, they will only be able to continue to […]
News
Medical website Doctors.net.uk has announced a record year, with 25m unique web visits in 2009. The website, which offers a forum for doctors plus an email service and interactive learning modules, said it registered two surges in activity during the year in its discussion fora. These coincided with the outbreak of swine flu in April 2009, […]
News
Primary care trusts are waiting for guidance on what will qualify as an acceptable awareness campaign before Summary Care Records can be rolled out.
News