The Long Term Plan formally enshrines the aim to create diagnostic imaging networks. As Jennifer Trueland reports, such setups will be underpinned by the smart use of technology – and some areas are already showing the way on this front.
Clinical Software
1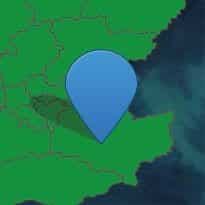 Four trusts in Kent and Medway are in legal discussions with GE Healthcare over problems with the implementation of the company's radiology information system.
News
Dartford and Gravesham NHS Trust is spending an additional £44,000 a month in staff costs to compensate for problems caused by its new radiology information system from GE Healthcare.
News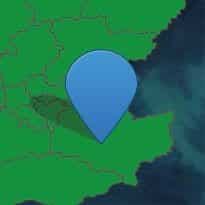 Four Kent trusts experiencing problems with a new radiology information system from GE Healthcare are continuing to use a lookup version of their legacy HSS RIS.
News
Healthline Networks has launched an iPad version of its BodyMaps application, which allows healthcare students and professionals to visually drill into 3D images of the human body.
News
GE Healthcare has launched an information management solution for intensive care units. GE's Centricity Clinical Notification System (CNS) aims to reduce clinical incidents and ensure that clinicians follow compliance guidelines. It allows clinicians to set alerts based on changes in a patient's condition over a chosen period of time and then notifies them when they need […]
News
The Helsinki Medical Imaging Centre has signed a contract with GE Healthcare to implement a multi-site Picture Archiving and Communications System across the hospital district of Helsinki and Uusimaa. The new system, Centricity PACS, will help to connect all imaging units throughout the district through a secure, encrypted digital portal. It will provide integrated ultrasound, […]
News
GE has announced the availability of a €167m ($250m) equity fund that will make investments in highly promising and innovative technology companies across the world. The GE Healthymagination Fund, will invest in companies globally that have innovative diagnostic IT and life sciences technologies which are aligned with the strategic objectives of GE's initiatives. The fund […]
News
The Republic of Ireland is in the final stages of selecting a supplier for a multi-million euro nationally integrated radiology and picture archiving and communication system, E-Health Europe has learned. The Health Service Executive went out to tender for the PACS and RIS procurement in October 2008. Several acute hospitals already have PACS implemented, principally the […]
News