The NHS Commissioning Board should have plans in place for all patients to have an integrated electronic record of their care that can follow them to any part of the NHS or social care system, by 2015.
News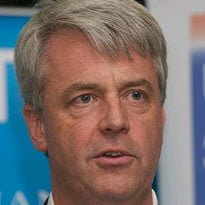 Andrew Lansley has lost his job as health secretary in a government reshuffle and will become the leader of the House of Commons.
News
A new ICT strategy which the government says will save millions currently wasted on public sector ICT was published by the Cabinet Office today.
News
BT announced today that it has struck a deal with the UK government covering all its central government contracts.
News
The government has axed £15m of funding promised by the previous Labour government to help local authorities implement integrated children's systems.
News
ISoft has issued a highly unusual statement to the Australian Stock Exchange apologising to the NHS and CSC for comments made in a market update last week.
News
The proposed GP data extraction service is awaiting a decision on its future funding as the coalition government carries out a review of arms length bodies. The Conservative-Liberal Democrat government has set up an Efficiency and Reform Group to make sure savings across Whitehall and arms length bodies happen quickly. Other bodies subject to review include […]
News
The chief executive of the NHS, Sir David Nicolson, has been named as one of the highest earning civil servants in the country. According to a government list naming 172 civil servants who earn more than the Prime Minister, Sir David earns £255,000 and £259,999 – including £45,000-£50,000 for a rented flat and expenses for […]
News
A BMA IT representative has criticised the creation of four separate emergency summary records for the four countries in the UK.
News
Health unions have condemned the latest shake up of the NHS, which will include the abolition of strategic health authorities. Unision expressed dismay at what it described as a "dismal" Queen's Speech this morning, and attacked an announcement by health secretary Andrew Lansley that SHAs will be scrapped by April 2012. Last week's 30 page […]
News