Warnings over vulnerabilities found in Natus Medical devices features in this month's cyber security industry round-up, alongside news that Microsoft has put a number of AI business deals on hold over fears that its technology could by exploited for nefarious purposes.
Cyber Security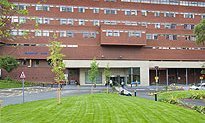 Leeds Teaching Hospitals NHS Trust has implemented new software to reduce the misuse of medical devices in its hospitals.
Infrastructure
Doctors should only use medical apps with an official CE mark, new guidance from the Royal College of Physicians says.
News
Cerner has received US Food and Drug Administration (FDA) clearance for a new product that enables exchange of information between medical devices and electronic health records.
News
Global standards and assessment body, BSI, has acquired German healthcare and testing company, Eurocat. Eurocat is accredited by all relevant bodies for the certification of medical devices, in-vitro diagnostics and active implantable devices. The medical devices standards body company already has a significant presence in Germany, the third largest medical devices market in the world, […]
News
Agfa Healthcare has sold its CardioNow unit, a secure provider of clinical trial services, to BioClinica. CardioNow specialises in electronic transmission and analysis of medical images for clinical trials. Terms of the deal were not disclosed. The firm says it aims to integrate the CardioNow technology within 45 days, offering immediate benefits to 200 existing […]
News
Implantable medical device specialist St Jude Medical has launched Merlin.net, a secure, Internet-based remote care system for patients with implanted medical devices in Europe. The latest version of the Merlin.net Patient Care Network (PCN) gathers and stores data from the implant procedure, in-clinic follow-up visits and from subsequent remote transmissions sent from a patient's home. […]
News
French telecomm giants Orange and Alcatel-Lucent have signed a cooperation agreement to develop services for e-health and enhanced assisted living.
News
Orange has partnered with medical device company Sorin Group to develop remote monitoring for patients with implanted cardiac rhythm management devices.
News
Swedish health IT specialist Ortivus has signed an agreement with Swedish IT security provider SE46 AB.
News