NHS Digital has created an online interactive tool for cervical screening data in the hope of halting the fall in the number of women attending screenings.
Analytics
A second member of the executive team at NHS Digital is to leave the organisation in the latest major change to the board ahead of the arrival of new chief executive Sarah Wilkinson.
Analytics
2
NHS Digital admits the organisation could have done better during the global cyber-attack that crippled parts of the NHS last month.
Cyber Security
NHS Digital's Rob Shaw tells its board that a 24/7 helpline and command control centre was established after the cyber-attack last month, alongside security experts deployed to trusts.
Cyber Security
1
Beverley Bryant, NHS Digital's outgoing director of digital transformation calls for NHS England to fully recognise NHS Digital's contribution.
News
1
Senior NHS Digital director Beverley Bryant is to leave the Leeds-based NHS IT agency to become CCO of health software supplier System C.
Clinical Software
14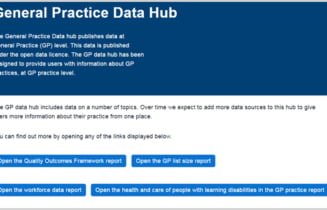 NHS Digital have created GP Data Hub allowing for patients to get statistics relating to their practice. It will cover GP practices from across England.
Digital Patient
3
A total 12 out of 14 Health Boards in Scotland experienced only minor disruptions following Friday's global ransomware attack with two escaping the attack completely.
Cyber Security
How, Joe wonders, can the culture of NHS Digital truly be transformed? Time for its leaders to enter the Zone of Uncomfortable Debate.
Feature
3