TPP founder Frank Hester has waded defiantly into the growing controversy about how his company shares patients GP records across the NHS.
Clinical Software
7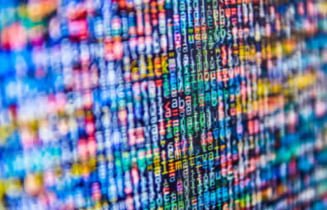 NHS England is hoping to train 300 NHS staff to become "digital leaders" by 2021 by running them through 12-month training course.
CCIO Network
4
NHS England is working with Google, Bing and Apple to promote and increase the visibility of NHS.uk, NHS Choices and the much anticipated NHS App Library.
Digital Patient
2
The long awaited NHS app library will be live by the end of March, according to NHS England digital lead at the Digital Health Technology Show in London.
Digital Patient
5
Concerns are growing over a missing £100m NHS global digital exemplar funds, promised to 16 leading NHS digital hospital trusts.
Infrastructure
4
An independent campaign to develop a new open digital platform for health and care has received 48 open innovation exemplar bids from across the UK and Ireland, totaling more than £60m. The campaign group is now calling on NHS England to commit, £40m, equivalenat to one per cent of national NHS IT investment, to […]
Shared Records
NHS England is concerned about the "varying quality" of IT supporting the roll-out of personal health budgets and integrated personal commissioning.
Interoperability
1
NHS England plans to fund 20 "fast follower" trusts to become digital advanced in the next three years, using blueprints laid out by the 16 digital exemplar trusts.
Clinical Software
The JAMs was a term coined to describe squeezed middle income families, struggling to get by. Cloud2 director Simon Hudson argues that the large number of NHS 'digital JAMs', threatens to undermine wider integration plans demanded by STPs.
Feature
After meeting with NHS data experts and tech companies, NHS England chief information officer Will Smart wants to push on with a new patient data collection scheme.
Analytics