The TF3 consortium has won a six year contract to provide a remote telemonitoring service to more than 8,000 patients across Northern Ireland.
News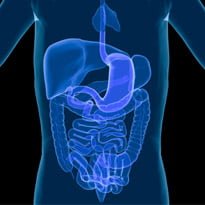 Northern Ireland is using software developed in Wales to extend its bowel cancer screening programme.
News
Northern Ireland's Department of Health, Social Services and Public Safety has awarded a contract worth up to €78.5m to Hewlett-Packard to update the technology behind the country's hospital patient administration systems. The framework contract includes procuring ICT equipment and services for regional projects across Northern Ireland over the next four years and providing a range […]
News
Northern Ireland has named Orion as the winner of a procurement for a proof of concept project for a province-wide electronic care record (ECR). The one-year deal will be to develop a new portal-based electronic health record, predominantly for use in secondary care but linking hospitals and practices, with the potential to also link social […]
News
The Department of Health, Social Services and Public Safety and the Business Services Organisation in Northern Ireland is preparing to roll-out a nationwide flu surveillance solution from Apollo Medical Systems. The data extraction query solution, which is in its final stages of development, will be piloted in 12 GP practices before it is rolled out […]
News
This month's E-Health Insider industry round-up covers new and upgraded products, system deployments and other developments at leading healthcare IT suppliers. Eizo supports Sectra in Northern Ireland Monitor manufacturer Eizo has been chosen to provide medical monitors for the Swedish medical IT company Sectra, which is installing PACS at Northern Ireland's hospitals. The Northern Ireland […]
News
Ofcom has launched a consultation on the use of a national 111 non-emergency number for healthcare. Following the consultation, the Department of Health plans to pilot the new number and to roll the service out across England. Ofcom, the independent regulator for the UK communications industries, will run the consultation from today, looking at use […]
News
Swedish IT and medical-technology company Sectra has announced a record breaking six months with bookings, revenues and profits all up. Successful direct sales of medical systems led to Sectra's order bookings during the second quarter being the highest ever. Among other orders, Sectra secured the largest single order to date when the Northern Ireland Department […]
News
Northern Ireland's Department of Health has selected Swedish medical IT specialist Sectra to provide the technology for managing radiology information and picture archiving and communications images (RIS/PACS) across the province.
News
Northern Ireland's Department of Health and Social Services is getting set to issue a tender for the supply of telehealth services to cover 5,000 people by 2011. The initiative will see Northern Ireland invest £46m in telemedicine services to better support chronic disease management. Some 40 telehealth suppliers hoping to participate are today in Belfast […]
News