Chancellor George Osborne has announced that £3 billion will be spent on jointly commissioned health and social care services in an "historic" shift towards integrated care.
News
The latest round of NHS reforms, which took effect at midnight, have been greeted with unease and concern about what they could mean for the future of the health service.
News
Health secretary Jeremy Hunt has confirmed that an 'Ofsted style' system of summary ratings for hospitals and care homes will form part of the government's response to the Francis report.
News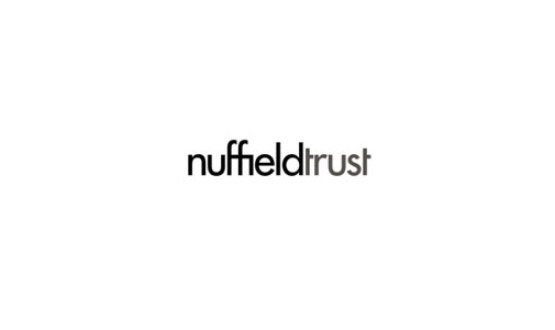 Health secretary Jeremy Hunt should think carefully before re-introducing 'Ofsted-style' ratings into the NHS, the Nuffield Trust has concluded.
News
The government is thinking of holding trusts criminally liable for manipulating figures on waiting times and death rates as part of its response to Robert Francis' final report on Mid Staffordshire NHS Foundation Trust.
News
The government should avoid the temptation to over-regulate the health service or to take a 'big stick' approach to getting trusts to improve, the Nuffield Trust has said.
News
The government has promised a telehealth revolution; but there has been little sign of one at the events that Lis Evenstad has attended recently.
Feature
The Nuffield Trust has published a report backing patient-level costing in the NHS.
News
The Institute for Fiscal Studies has questioned the future of the NHS if it fails to rise to meet the productivity demands of the 'Nicholson challenge.'
News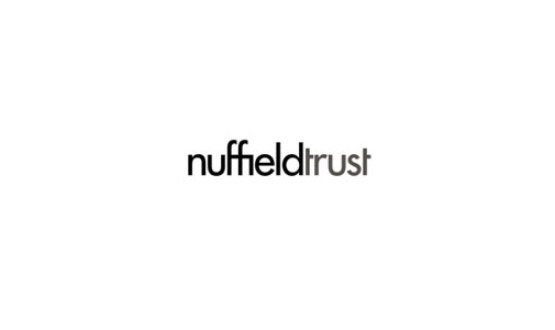 Researchers at the Nuffield Trust are working on a new predictive risk tool for the NHS, focusing on patients at risk of readmission to hospital within 30 days.
News