The Nuffield Trust has just run its third conference on predictive risk, focusing on how to apply and implement models effectively. Lyn Whitfield reports.
Feature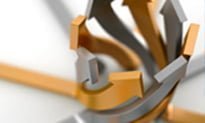 Two think-tanks that are well-known for influencing government policy have called for a major investment in IT to promote integrated care.
News
Researchers at the Nuffield Trust have succeeded in building a model to identify people at risk of needing social care – but admit there would be issues in using it in practice.
News
A single patient record and single joint needs assessment process are among the goals of five health economies working to deliver more integrated care, according to a report from the Nuffield Trust. The health policy charity looked at five areas in England – Torbay, Nottingham, Redbridge, Trafford and Cumbria – where local clinicians and managers […]
News
Health Solutions Wales is set to roll out a new tool to predict patients at risk of emergency hospital admission on 1 April. The tool, called PRISM, allows GPs to log into a web-based system where they can view their patient population stratified for risk of emergency admission to hospital in the next 12 months. […]
News
Predictive risk modelling is coming into its own as the NHS looks to improve productivity and efficiency. Daloni Carlisle reports.
Feature
The Nuffield Trust and the Commission for Health Improvement have both highlighted the need for the NHS to improve its use of information. Stephen Pincock investigates. When the Nuffield Trust published its latest report on the government's efforts to improve quality in the NHS, the verdict was painted in broadly upbeat strokes. But […]
News