NHS Providers have said there are "lessons that can be learned" for the NHS after a report into the challenges in implementing digital change was published.
News
3
The NHS has been criticised by MPs not taking enough action to improve cyber security measures following 2017's WannaCry incident.
Cyber Security
1
NHS England's loss of clinical correspondence has been labelled "one of the biggest failures in the NHS in recent history" by the Public Accounts Committee.
News
5
The chair of the PAC has accused NHS leaders of "making pie in the sky assumptions" about the health service's ability to close its funding gap, after the NAO concluded its finances were not sustainable for the third year running.
News
The Cabinet Office will review all of the government's high-value technology contracts with Atos following serious failings identified with the company's development of the GP Extraction Service.
AI and Analytics
The Department of Health's dispute with Fujitsu over the company's exit from the National Programme for IT in 2008 was not resolved in 2014, is still ongoing, and could last another two years, according to a news agency.
News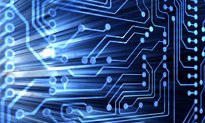 Whitehall is continuing to fail to learn from IT disasters, the Public Accounts Committee has concluded in a report that also makes stinging criticisms of the organisations involved in the late, over-budget and under-performing GP Extraction Service.
AI and Analytics
The Commons' public accounts committee is "sceptical" about NHS England's ability to fully utilise the e-referrals service.
News
The National Audit Office has raised questions about whether the government's drive to integrate health and social care will save money and improve services.
News
The Department of Health says it did not mislead the Public Accounts Committee about the publication of the final benefits statement on the National Programme for IT.
News