EHI Imaging Informatics editor Kim Thomas talks through the informatics agenda at UKRC with Neelam Dugar and Anant Patel, who have been responsible for putting it together.
Feature
A consortium of five South West trusts is making good progress on moving from its NPfIT PACS to a new system from Insignia. Kim Thomas talks to Andy Blofield, the man who led the procurement.
Feature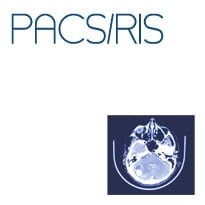 Trusts have been warned not to delay the start of the procurement process for picture archiving and communications systems to replace the national contracts that willl end shortly.
News
Trusts need to be thinking about future requirements for a 24/7 NHS when they plan their PACS and RIS procurements, according to Erika Denton, national clinical director for diagnostics, NHS England.
News
The shake-up of England's PACS/RIS market is taking place in a series of orderly waves, according to the latest analysis from EHI Intelligence.
News
Having chaired the UK Imaging Informatics Group for almost six years, Dr Neelam Dugar, recently stepped down. She talks to Paul Curran about her time in the role, and the future of digital imaging.
Feature
Becky McCall talks to the new chair of the UK Imaging Informatics Group and asks what the future holds for imaging, IT and the lively forum.
Feature
A PACS and radiology IT manager who has just changed PACS supplier says trusts that want to do the same cannot start soon enough. Becky McCall reports.
Feature
In the first of a series of features looking at the decisions that trusts are making as England's PACS/RIS market refresh gathers pace, Daloni Carlisle asks why Birmingham has moved to Agfa.
Feature
NHS Wales is implementing a facility for automated radiation dose monitoring as part of its picture archive and communication system renewal.
News