A former NHS administrator, Sally Anne Day, has been fined for unlawfully accessing patient records where she was fined £200 for each offence.
News
Clinical commissioning groups are getting an 18% increase in GP IT funding and must provide all practices with technology allowing remote access to patient records within this financial year, a new report has said.
Infrastructure
Salford Royal NHS Foundation Trust has bought Allscripts' CareInMotion dbMotion population health management platform, for the replacement of the Salford Integrated Record.
Interoperability
Nearly all of England's GPs are able to write additional information into a patient's Summary Care Record from within their clinical system and more than 80% of SystmOne practices have added codes already.
News
Thousands of paper patient records held at Aberdeen Royal Infirmary have been destroyed after flooding at the hospital.
Cyber Security
Large patient record files can be sent electronically between GP practices following roll-out of the latest version of GP2GP.
Interoperability
East Midlands Ambulance Service NHS Trust has admitted to losing a disc containing the confidential information of 42,000 patients.
News
Junior doctors spend 66% of their time accessing or updating patient notes, and computers on wheels reduce ward round times, a report by the Health and Social Care Information Centre has found.
News
Eight GP practices in West Cornwall will pilot a data sharing scheme using Microtest's Guru to allow local A&E clinicians and the local out-of-hours GP service with access to patients' GP records.
News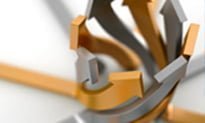 Seventeen health and social care organisations across Birmingham, Sandwell and Solihull have gone out to tender for a joint central care record system.
News