Evergreen Life app which allows patients to access all their medical information has now integrated with three major GP suppliers.
Digital Patient
16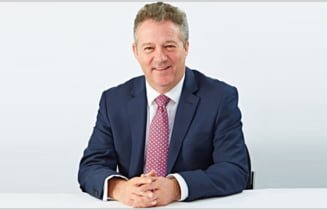 UK clinical software and connected health and care specialist EMIS appoints Andy Thorburn, formerly of Digicel, as its new chief executive.
News
1
A high profile coalition of patient advocates, US doctors, software vendors and bloggers have launched a Declaration of Rights for health data, HealthDataRights.org. The new site aims to use social media to build support for increasing patient access to electronic health records. Although launched in the US, HealthDataRights appears universal in its aspirations. The main […]
News
Health software firm, iSoft, has announced the fifth German early adopter site that will implement elements of its Lorenzo software as it becomes available. In a deal worth €1.8m, Klinikum Saarbrücken will install iSoft's ClincCentre hospital information system (HIS). According to iSoft, as replacement Lorenzo modules become available Klinikum Saarbrücken will gradually replace individual modules […]
News
JAOtech Obie Smart More than 600 JAOtech Obie Smart Terminals, for use by clinicians and patients, have been installed at the Centre Hospitalier de la Region d'Annecy in South East France. The deployment of the 17-inch all-in-one terminals, which provide medical staff with secure access to clinical data at the patients' bedside, is believed to […]
News
GE Healthcare has launched a programme of €72m ($100m) in interest-free loans to boost electronic medical record (EMR) adoption in the US. Hospitals and doctors will be offered loans to invest in GE Healthcare's Centricity EMR software, without having to first raise funding for capital investment. Investment in certified EMR systems forms a key part […]
News
Hospitals in Norway, Italy and Spain have been linked together using an advanced video conferencing system enabling them to share real-time images of surgery for training and diagnosis. The systems were linked as part of a demonstration at the Terena Networking Conference in Malaga this week, intended to show how similar telemedicine systems could improve […]
News
On Monday Apple showcased a third party app that allows doctors to monitor patients' vital signs remotely. The iPhone application allows real-time heart rate, temperature, blood pressure and other data to be transmitted from patient monitors to a doctors' iPhone. The Critical Care application was demonstrated at Apple's annual developers conference in San Francisco as […]
News
iSoft has partnered with an Israeli software developer to launch its new picture archiving and communications-related image viewing software worldwide. The company developed the system in partnership with CDP Medical Developments, which already has its software installed in more than 250 sites. Already available, the new product aims to enhance iSoft's global portfolio of IT […]
News
InterSystems has announced that the first stage of the Swedish National Patient Summary Project has been successfully deployed.
News