People's lives are being "ruined" by the NHS' inability to join up patient information, Tim Kelsey has argued in a speech urging trusts to roll out IT systems and CCGs to make sure they are interoperable.
Interoperability
NHS England's director of patients and information Tim Kelsey speaks to Digital Health's news editor Rebecca McBeth about the steps being taken to make sure technology can deliver its contribution to the 'Five Year Forward View' savings.
Feature
NHS England has announced that Tim Kelsey is to leave his job as director of patients and information in December, to work for Australian company Telstra Health, which owns his old firm Dr Foster. Lyn Whitfield looks over his career to date.
Feature
Clinical commissioning groups were unexpectedly given responsibility for leading the NHS' digital ambitions at the NHS Expo. Rebecca McBeth considers the implications.
Feature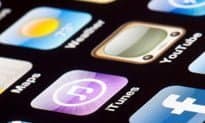 A £650,000 prize fund to develop new mental health apps for the NHS has been announced by life sciences minister George Freeman.
Digital Patient
An interoperability handbook and procurement guide will be released tomorrow to help clinical commissioning groups write their digital roadmaps and healthcare providers achieve the vision of interoperable patient records.
Interoperability
Thomas Meek talks to Beverley Bryant, NHS England's director of digital technology, about her priorities; and where the money is going to come from.
Feature
The use of new technology will play an important part in achieving the £22 billion in efficiency savings that NHS services in England need to make in the next five years, according to the NHS England's chief executive Simon Stevens.
News
The use of digital technology can save the NHS in England up to £13.7 billion a year by 2020, according to Tim Kelsey, national director for patents and information.
News
A bill proposing to mandate the use of a common patient identifier across the health and social care system will be discussed in the House of Lords tomorrow.
News