NHS England has extended central funding of email-to-SMS services for primary care organisations using NHSmail, after the DH caused an outcry by announcing plans to cut funding from next March.
News
The Care Quality Commission has been criticised after incorrectly placing 60 GP practices in high-risk categories due to "severely flawed" monitoring data.
News
The Care Quality Commission has urged healthcare providers to encourage patients to use technology to monitor their condition, as part of a package of changes to close variations in care.
News
The Care Quality Commission has launched a month long consultation on its new regulation, inspection and rating regime.
News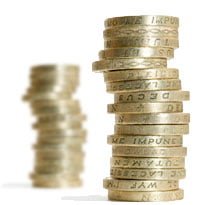 NHS England has released its plans for how more than £230m in GP IT funding will be spent over the next year to ensure all practices across England have high-quality IT systems.
News
Primary care systems supplier EMIS has purchased clinical software supplier Ascribe.
News
INPS has migrated more than 600 English GP practices to a new cloud-based delivery service for its Vision GP system.
News
Principal GP system suppliers are backing the government's move to require open application programme interfaces to encourage innovation in the primary care IT market.
News
CSC has decided to withdraw its iSoft products from the NHS primary care market, eHealth Insider understands.
News
Scotland has been quietly surging ahead with its e-health strategy in primary care. Reporter Rebecca Todd went to see what has been achieved.
Feature