Two of the three southern trusts involved in a joint TrakCare deployment are falling behind, with no new go-live dates agreed after multiple delays.
Clinical Software
More than £50 million in central government money is yet to be paid to southern NHS trusts to deploy new clinical IT systems before March 2019.
Clinical Software
Eighteen community and mental health trusts in London and the South have switched electronic patient record systems following the end of their national contracts, with 21 sticking with RiO but moving onto individual contracts with its supplier, Servelec.
Clinical Software
As the National Programme for IT in the NHS drew to a close in London and the South, Rebecca McBeth assessed its impact on mental health and community trusts.
Clinical Software
Cerner Millennium trusts had to be out of the BT data centre by the end of last month. With the exit of the final trust just two weeks late, Rebecca McBeth reports on the end of the National Programme for IT in two of its five regions.
Clinical Software
More than £27 million in central funding has been paid to 19 NHS trusts and organisations as part of the Southern Local Clinical Systems Programme
Clinical Software
Trusts in London and the South are set to be off their National Programme for IT contracts by October. Now suppliers are looking north; where things are messier. Rebecca McBeth reports.
Feature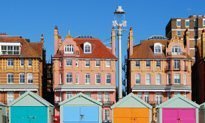 Surrey and Sussex Healthcare NHS Trust has signed a ten-year contract to retain Cerner Millennium, using the London Procurement Partnership framework.
Clinical Software
East Kent Hospitals University NHS Foundation Trust has received £6 million in central funding to support the implementation of Allscripts' patient administration system and a maternity system from EuroKing.
Clinical Software
Gloucestershire Hospitals NHS Foundation Trust will go live with an InterSystems electronic patient record in November after becoming the first southern acute trust to have government funding approved for the project.
Clinical Software