A Digital NHS Health Check that will deliver one million checks is to be rolled out across England from next spring, the government has announced today.
News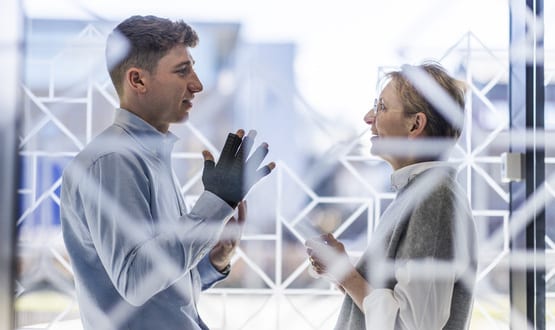 Bioliberty has secured funding to help complete development of the Lifeglov – a soft robotic glove used by stroke patients to help retore mobility.
Digital Patient
This Digital Health News industry roundup covers Maven Clinic's acquisition of Naytal and Medwise.ai securing a £1m investment to scale up operations.
News
A large-scale pilot for stroke patients has been announced in more NHS trusts to reduce health inequalities following a smaller-scale trial at UCLH.
Digital Patient
Mike Farrar, a former chief executive of the NHS Confederation, shares 8 practical steps on how technology can help with stroke prevention and management.
Feature
Lynda Sibson and Raj Shekhar from the East of England Stroke Telemedicine Stakeholder Partnership share their tips on stroke telemedicine services.
Feature
The Telehealth solution enables clinicians to carry out virtual consultations and diagnosis of patients suspected of having a stroke.
Clinical Software
Oxford University Hospitals has joined neighbouring trusts in using state-of-the-art technology to help more patients recover following a stroke.
AI and Analytics
The Countess of Chester Hospital and University of Chester will explore how VR can help patients practice and relearn daily activities following a stroke.
Digital Patient
1
The Engage app allows patients to monitor their INR remotely using coagulation measurement tools and send the results directly to their clinician.
Digital Patient