New digital technologies can enable surgeons to 'virtually scrub-in' and share knowledge around the world, says Dr Nadine Hachach-Haram.
Feature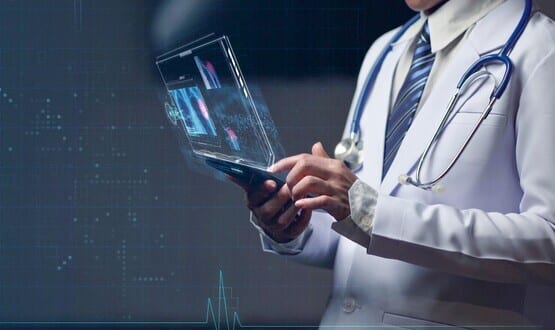 A whitepaper from Proximie has highlighted the patient safety issues the NHS is experiencing and how data collection could improve the situation.
News
Next-generation surgical robots have been introduced at Frimley Health Trust Foundation Trust and have been used in urology and colorectal surgery.
Clinical Software
The 12-hour procedure was pre-planned by performing "virtual surgery" on a 3D model, before leg bone was used to recreate the patient's jaw.
News
Microsoft HoloLens is being introduced to operating theatres in a bid to make more patient information available to surgeons during operations.
Infrastructure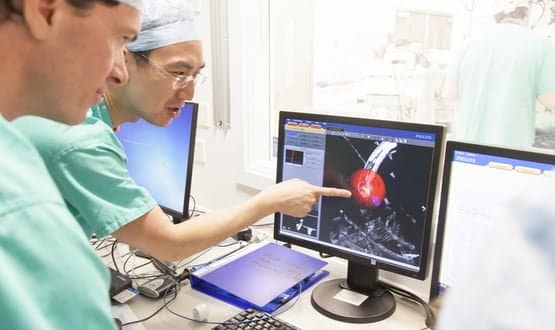 The new procedure involves using software to create a 3D map of the lung, which guides surgeons as they pass a catheter through the patient's mouth and airways in order to reach the tumour.
Clinical Software
2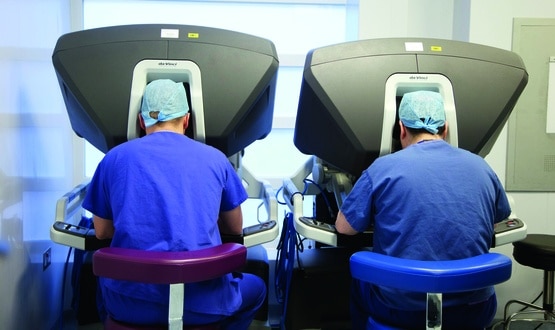 Surgeons Shahnawaz Rasheed and Marielle Nobbenhuis sat on opposite sides of the da Vinci Xi robotic console to perform a hysterectomy on 63-year-old Christine Lockton as well as removing part of her colon.
Infrastructure
2
Surgeons in London are using Microsoft HoloLens to look inside patients before they operate on them, in an effort to make procedures safer and more time-efficient.
Clinical Software
2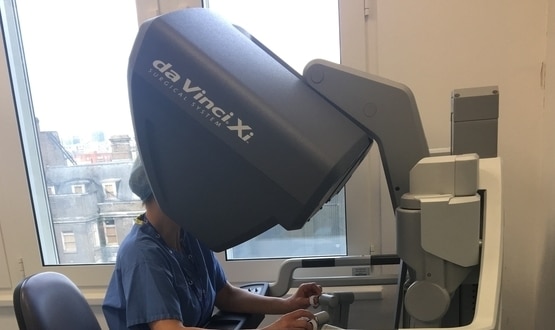 Da vinci robots, which provides minimally invasive surgery for patients, have been introduced at Barts Health NHS trust thanks to £5.5m of funding.
Digital Patient
6
Robotics can help the healthcare sector deliver better care with limited resources, argues Jeremy Russell. But for uptake to accelerate, companies will need to find ways to make products affordable, and organisations will need to earmark money for investment in the area.
Feature