Trainee surgeons learning to conduct laparoscopic (or keyhole) surgery will soon be able to complete their training quicker due to an AI-empowered system.
AI and Analytics
New digital technologies can enable surgeons to 'virtually scrub-in' and share knowledge around the world, says Dr Nadine Hachach-Haram.
Feature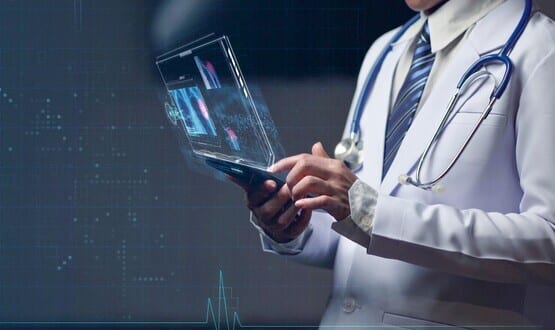 A whitepaper from Proximie has highlighted the patient safety issues the NHS is experiencing and how data collection could improve the situation.
News
Next-generation surgical robots have been introduced at Frimley Health Trust Foundation Trust and have been used in urology and colorectal surgery.
Clinical Software
The 12-hour procedure was pre-planned by performing "virtual surgery" on a 3D model, before leg bone was used to recreate the patient's jaw.
News
Microsoft HoloLens is being introduced to operating theatres in a bid to make more patient information available to surgeons during operations.
Infrastructure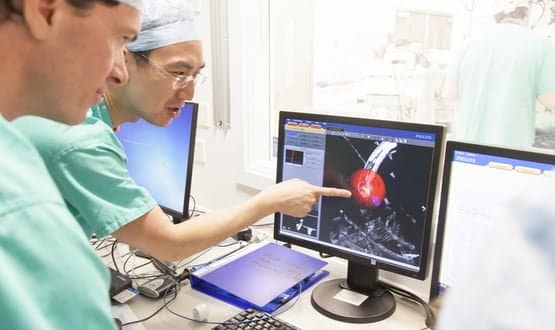 The new procedure involves using software to create a 3D map of the lung, which guides surgeons as they pass a catheter through the patient's mouth and airways in order to reach the tumour.
Clinical Software
2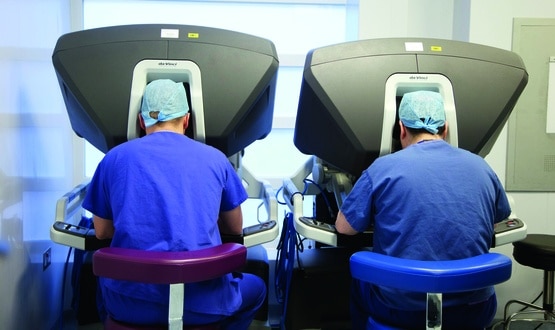 Surgeons Shahnawaz Rasheed and Marielle Nobbenhuis sat on opposite sides of the da Vinci Xi robotic console to perform a hysterectomy on 63-year-old Christine Lockton as well as removing part of her colon.
Infrastructure
2
Surgeons in London are using Microsoft HoloLens to look inside patients before they operate on them, in an effort to make procedures safer and more time-efficient.
Clinical Software
2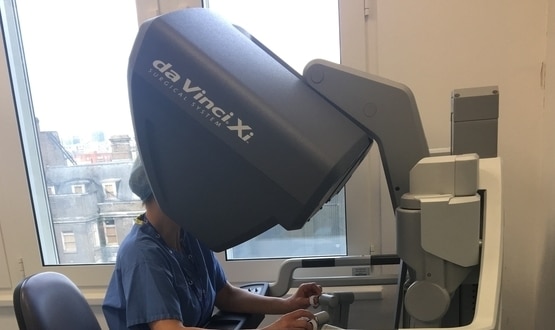 Da vinci robots, which provides minimally invasive surgery for patients, have been introduced at Barts Health NHS trust thanks to £5.5m of funding.
Digital Patient
6