Da vinci robots, which provides minimally invasive surgery for patients, have been introduced at Barts Health NHS trust thanks to £5.5m of funding.
Digital Patient
6
Robotics can help the healthcare sector deliver better care with limited resources, argues Jeremy Russell. But for uptake to accelerate, companies will need to find ways to make products affordable, and organisations will need to earmark money for investment in the area.
Feature
Digital Health News reporter Laura Stevens goes to Bournemouth to try her hand at (virtual reality) surgery. She learns she shouldn't give up the day job; but those people who are cut out to be surgeons may well train this way in future.
Digital Patient
NHS Highland is working with an Inverness-based technology company to develop the use of smart glasses in health care.
News
An operation performed tomorrow (14 April) at a London hospital on a patient with colon cancer will be the first in the world to be broadcast live through virtual reality technology.
News
University researchers at Imperial College London have developed a mobile app to help patients prepare for surgery and reduce the risk of surgical complications.
News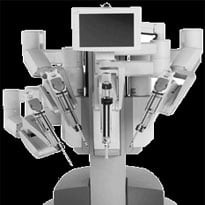 Sheffield Teaching Hospitals NHS Foundation Trust has bought a robot to help surgeons perform complex operations.
News
A proof-of-concept that uses Google Glass to deliver patient data to doctors has been announced by Philips and Accenture.
News
Doctors who opt out of disclosing their performance data should be "named and shamed", the health secretary has said.
News
Doctors' leaders have backed plans to publish outcome data for most surgeons in England; as long as the information is "meaningful" for patients.
News