A Queen Victoria Hospital telemedicine project for diagnosing burns injuries has been rolled out to three other specialist units in London and the South in time for the Olympics.
News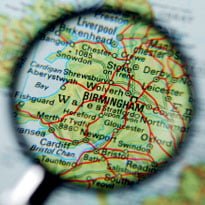 A telehealth project run by NHS Birmingham East and North led to an 86% drop in hospital admissions among those taking part for at least a year.
News
IBM is to launch a telemedicine project in Bolzano, Italy, designed to improve elderly patients' independence and quality of life, while reducing health care costs.
News
The European Commission has published a new staff working paper on telemedicine which adds further detail to the 'Communication' on telemedicine published last November.
News
Hospitals in Norway, Italy and Spain have been linked together using an advanced video conferencing system enabling them to share real-time images of surgery for training and diagnosis. The systems were linked as part of a demonstration at the Terena Networking Conference in Malaga this week, intended to show how similar telemedicine systems could improve […]
News
The health service of the Balearic Islands has awarded the tender for the development of an electronic health record to Fujistu, in conjunction with its partners Oracle and Orion Health. IB-Salut signed the contract worth €6.7m, saying it wanted to transform its existing model of dispersed health information into an integrated EHR. The project known […]
News
The International Council of Nurses announced the launch of the ICN Telenursing Network during a keynote address at the Med-e-Tel Conference in Luxembourg. The address by Claudia Bartz from the ICN described how members of the new network will collaborate with the International Society for Telemedicine and eHealth Telenursing Working Group and other industry organisations. […]
News
The European Health Telematics Association has announced that it has signed an agreement with the International Society of Telemedicine and e-health to further their efforts in making telemedicine more widespread. The agreement highlights the need for a "synergistic partnership" to increase each organisations effectiveness and make a more positive impact than their individual efforts alone. […]
News
The first Med-e-Tel telemedicine and e-health conference to be held since the European Commission's Telemedicine Communication will take place in Luxembourg next week. The Commission's Telemedicine Communication, which provides an ambitious framework for dramatically improving access to telemedicine for EU citizens and healthcare professionals across Europe, was published in November 2008, and will be a central focus […]
News
Med-e-Tel 2009 has published its conference programme, offering a range of speakers and presentations on global telemedicine and e-health. The annual three-day Med-e-Tel conference will be held 1-3 April 2009, Luxembourg. The conference will feature presentations of successful business cases, research activities, pilot projects, practical experiences from health and social care providers. The event will […]
News