Dr Alex Yeates, medical director of Advanced, was one of the delegates to visit India as part of the recent healthcare trade mission led by the NHS chair. He shares his views on how the UK can share its digital healthcare innovations with other countries. 
Feature
Paramedics will be able to access diagnostic tools usually confined to hospitals to improve the prospects of patients on long ambulance journeys.
Clinical Software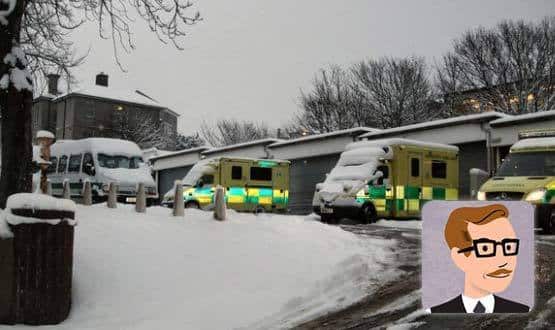 'Tis the season for newspaper headlines about NHS 'winter pressures'. Thomas Meek looks at some of the apps and other innovations that organisations around the country are using to try and relieve some of the pain.
Digital Patient
West Suffolk Clinical Commissioning Group has pulled out of a partnership with West Suffolk NHS Foundation Trust to pilot a telemedicine service, putting the project at risk.
Digital Patient
More than 200 care homes will be connected to the telehealth hub at Airedale NHS Foundation Trust this winter.
News
NHS England is reviewing the struggling pathfinder programme that was supposed to deliver 100,000 telehealth users by the end of this year.
News
West Suffolk NHS Foundation Trust is piloting a virtual outpatient clinic for patients in orthopaedics in an effort to increase efficiency.
News
A Queen Victoria Hospital telemedicine project for diagnosing burns injuries has been rolled out to three other specialist units in London and the South in time for the Olympics.
News
A telehealth project run by NHS Birmingham East and North led to an 86% drop in hospital admissions among those taking part for at least a year.
News
IBM is to launch a telemedicine project in Bolzano, Italy, designed to improve elderly patients' independence and quality of life, while reducing health care costs.
News