More than a third of the £30m awarded in the first round of the Nursing Technology Fund is for observations projects, which trusts and suppliers are scrambling to get off the ground before April.
News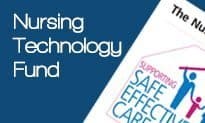 Seven NHS trusts have received £1m or more from the Nursing Technology Fund for mobile working, vital signs, and nursing observation projects.
News
Oxford scientists have developed and trialled contactless technology that uses a digital camera to monitor the vital signs of patients.
News
North Bristol NHS Trust is replacing paper observation charts on patient beds with tablet computers in a pilot starting next month.
News