Electronic observations of vital signs give clinicians a quick indication of how healthy their patient is. Claire Read investigates how the technology has been used during the Covid-19 pandemic.
Clinical Software
The company, which supplies o-obs and vital signs tech to the NHS, has taken on the Alcidion branding, but the product itself remains Patientrack.
Clinical Software
Oxehealth's vital signs software uses an optical sensor to detect pulse rate and doesn't need to be attached to the skin, meaning it can be used remotely.
Clinical Software
1
This year's Consumer Electronics Show (CES) in Las Vegas showcased a number of new technologies that could soon be hitting the market. Digital Health rounds up some of the most interesting pieces of health-related tech from the showroom floor.
Digital Patient
Australia's largest local health district is to use the e-observations platform from UK-based Patientrack to collect and analyse vital signs.
Clinical Software
Taunton and Somerset NHS Foundation Trust has helped develop a vital signs app which alerts staff to a patient's deterioration before it becomes life threatening.
Digital Patient
1
E-observations are now well established at many trusts, and a priority for those drawing up local digital roadmaps.
Clinical Software
System C has bought mobile clinical specialist The Learning Clinic, best known for the VitalPAC vital signs recording software.
News
Two trusts in the North and Midlands of England have signed deals with Nervecentre to roll out electronic observations software, using grants from NHS England's technology fund.
Clinical Software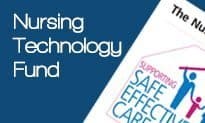 Electronic observations and mobile access projects are the big winners from the second round of NHS England's Nursing Technology Fund, with 62 organisations splitting £35 million in funding.
News