Cardiff and Vale University Health Board is developing a Welsh-specific maternity electronic patient record that could be rolled out across Wales.
News
The Welsh government will form a new health informatics board as part of moves to "refresh" its e-health policies, the health minister has announced.
News
A dashboard update lets NHS managers in Wales see how many ambulances are waiting at the country's A&E departments in near real time.
News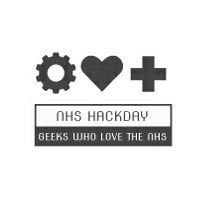 The first Welsh NHS Hack Day will see more than 100 "geeks who love the NHS" come together this weekend in Cardiff.
News
Two health boards in Wales are sharing patient information across hospitals using the Welsh Clinical Portal.
News
Surgeons at Abertawe Bro Morgannwg University Health Board are using 3D printing to reconstruct a patient's face.
News
The Welsh health minister has announced a £9.5m Health Technology and Telehealth Fund to support the introduction of new technologies in non-hospital settings.
News
Powys Health Board in Wales is piloting the Myrddin patient administration system for community midwives.
News
Abertawe Bro Morgannwg University Health Board has implemented free wi-fi for its patients across several of its hospitals.
News
Hywel Dda University Health Board is the first board to go-live with the new Welsh national laboratory information management system.
News