This year's CES show has seen Samsung unveil a fleet of consumer robots, including one which can help users monitor their health.

The Bot Care can measure users' blood pressure, heart rate, respiration and sleeping state.
It is also capable of reminding them when it's time to take their medicine.
The technology was revealed at the annual show in Las Vegas, which this year runs from 7 to 11 January. It brings together a number of consumer technology companies to showcase latest products.
Introducing revolutionary Samsung Bot Care at #CES2019. Using #AI and unique sensors, Samsung #BotCare can help keep you and your loved ones healthy by tracking vitals and sleep patterns, regulating medicine intake, recommending exercise routines and so much more. #SamsungCES2019 pic.twitter.com/mlCH6dcnjg

— Samsung US Newsroom (@SamsungNewsUS) January 7, 2019
Alongside Bot Care, Samsung unveiled Bot Air, which uses sensors to detect the precise source of pollution and purify the air.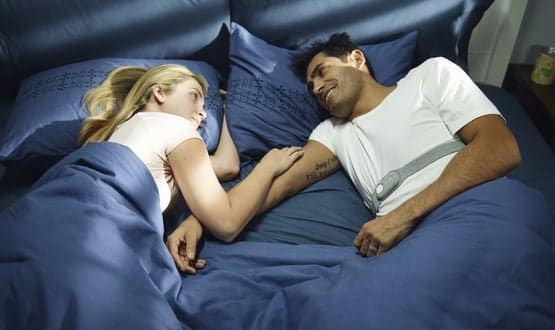 Among the other companies using the show to unveil new consumer health technology was Philips.
It previewed its SmartSleep Snoring Relief Band – a sensor which is worn in a band around the snorer's chest and continuously measures sleep behaviour to prevent the wearer from turning onto his or her back.
It can detect a change in position and prompts the wearer to stay and sleep on their side.
Two gadgets that analyse people's breath to tell them how to improve their diet were also showcased at CES.
Lumen and FoodMarble pair with smartphone apps after users blow into them.
FoodMarble works by analysing hydrogen levels in the breath to determine how food is digesting, a technique already used by doctors.
Lumen analyses the amount of carbon dioxide in the breath to determine how much food it being turned into energy and, therefore, how many calories are burned.
Studies into the products' effectiveness are yet to be conducted.
FoodMarble is already on sale for £149 and Lumen will be available this summer for £235.
Digital Health News' coverage from last year's show featured an array of new health innovations which were on display.
This included an app which uses salvia to recommend what people should eat and Nokia delving into the world of sleep-tracking technology.