The new members of the Digital Health Networks Advisory Panels and their chairs and vice-chairs have been revealed.
The panels set the priorities and direction for the CCIO / CIO Networks, and elect the chair and vice chair to represent the network nationally.
After weeks of voting, the results were revealed at Digital Health Summer Schools on 19 July.
The members of the Health CIO Advisory Panel are:
Lisa Emery, CIO, Royal Marsden NHS Foundation Trust
Mandy Griffin, managing director – digital health – The Health Informatics Service, Calderdale and Huddersfield NHS Foundation Trust
Andy Kinnear, CIO, South, Central and West CSU
Aasha Cowey, Programme Manager, South, Central and West CSU
Ade Byrne, CIO, University Hospital Southampton NHS FT
Lee Rickles, Programme Director and CIO, Humber Teaching NHS FT
Catherine Dampney, Director of BI Innovation & Transformation (Interim), NHS South, Central and West CSU
Graham Philip, CIO, Lancashire and South Cumbria
Luke Readman, CIO, East London Health and Care Partnership
Mike Cavaye, deputy CIO & Associate Director of Digital, Surrey and Borders Partnership NHS FT
Paul Charnley, director of IT and information, The Wirral Teaching Hospital NHS FT
Graham King, CIO, Newcastle University Teaching Hospitals
The chair of the panel will be Ade Byrne, and the vice-chair will be Mandy Griffin.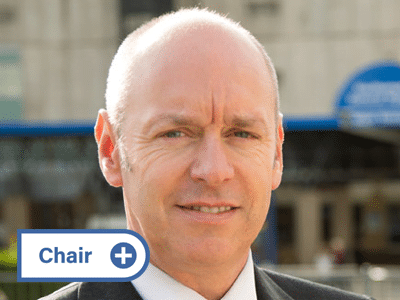 For 15 years, Ade has pursued a strategy for electronic patient records through integration and evolution. He is currently a member of the INTEROPen board, NHS electronic referral advisory board and KLAS advisory board. Ade is very interested in direct patient to secondary care interaction via secure web and messaging, and has developed a platform at UHS, My Medical Record, used by a number of NHS organisations.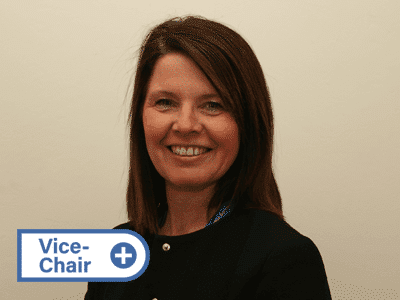 Mandy joined the NHS 10 years ago following a successful career in the private sector. She was an assistant director in informatics for five years and was then appointed CIO (Managing director – Digital Health) of Calderdale and Huddersfield Foundation Trust (CHFT). She is part of the executive team reporting to the CEO, responsible for the digital strategy for the trust and running The Health Informatics Service (THIS), which is currently hosted by CHFT and one of the largest NHS support services in England.
The members of the CCIO Advisory Panel are:
Ayesha Rahim, CCIO, Lancashire Care NHS FT
Anne Marie Cunningham, Associate Medical Director for Primary Care, NHS Wales Informatics Service
Fiona McDonald, digital clinical advisor/champion, NHSX and director of patient preferences and engagement, Great North Care Record
Dermot O'Riordan, CCIO, West Suffolk Foundation NHS Trust
Asif Bachlani, CCIO, South West London & St George's Mental Health NHS Trust
Doug Steward, CCIO, Surrey and Borders Partnership
James Reed, CCIO, Birmingham and Solihull Mental Health NHS FT
Gareth Thomas, Group CCIO, Senior Responsible Officer, Integrating Care Locally Programme, NHS Digital Consultant in Intensive Care Medicine and Anaesthesia, Salford Royal NHS FT
Joe McDonald, CCIO, Northumberland, Tyne and Wear
Phil Koczan, CCIO for digital integration, NHS England
Dr Marcus Baw, GP, Yorkshire
Shera Chok, Medical Director, Tower Hamlets GP Federation
The chair of the panel will be James Reed and the vice-chair will be Fiona McDonald.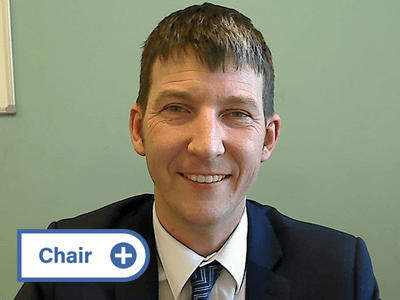 James is the CCIO at Birmingham and Solihull Mental Health NHS FT, which is one of the recently announced digital exemplars for mental health. He is also a forensic psychiatrist, and works in a medium secure unit.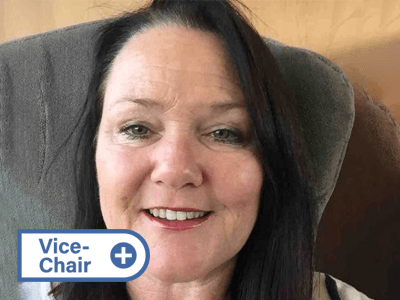 Fiona as been a CCIO advisory panel member for the last four years with her previous experience including several years as senior clinical lead for the Electronic Prescription Service, Digital Clinical Advisor for primary care digital transformation team at NHS England (recently transitioned to NHSX) and director of patient preferences and engagement for the Great North Care Record.
She is a supporter of a flat hierarchy and collaboration in digital leadership and not a fan of the titles CNIO, CXIO, CPIO and the other acronyms that are currently being used, but favours a CCIO to take the digital transformation agenda forward.