Norfolk and Norwich University Hospitals has launched a virtual tour to give young patients an interactive experience of wards before they have surgery.
The Little Journey App includes a virtual reality doctor, nurse and anaesthetist, and gives a tour of the children's day ward, anaesthetics room and recovery room.
The free app, available at Jenny Lind Children's Hospital, aims to ease anxiety for young patients before they have surgery or require a test under a general anaesthetic, from the comfort of their own homes.
Animated characters, including Dr Jay, explain what happens when patients require a general anaesthetic and introduce the equipment used.
The app can also be used in 3D using a virtual reality headset and has videos tailored to children aged between three and 12.
Children and their families will be introduced to the app at a pre-assessment clinic.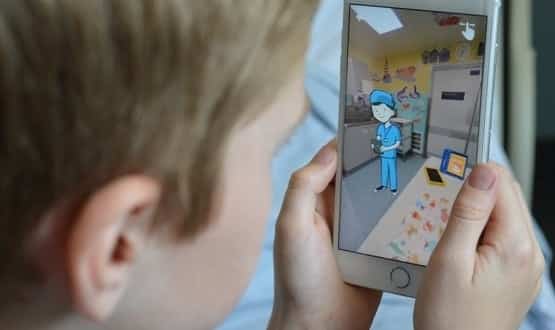 Teresa Miles, matron for children and young people, said: "We are thrilled to be launching the Little Journey App, which gives an extra aid to help our patients and families prepare for a hospital procedure.
"Having an operation is a stressful time for anyone and our teams do a great job at helping to ease their anxiety and explain what is happening when they arrive.
"This interactive app will hopefully ease the anxiety for patients as they prepare at home for their hospital admission. The virtual tour helps patients to familiarise themselves with the hospital and the handy checklists help them to prepare before they come into hospital."
The app, funded by Norfolk and Norwich Hospitals Charity, was designed by PhD student Dr Chris Evans, from University College London and is part of Little Sparks Hospital.
Prof Nancy Fontaine, chief nurse at the foundation trust, added: "I have seen and heard from children and parents who have used the Little Journey App and the significant impact this made to reducing anxiety and making the hospital experience a much more exciting and contemporary experience."