The NHS Choices website must expand beyond its current audience of "healthy, wealthy mums" to meet the needs of elderly and poor citizens, NHS England has said.
News
Lingering questions dogging NHS England's controversial care.data programme will hold up data extractions until after the May general election, Tim Kelsey has confirmed for the first time.
News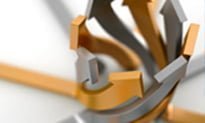 The Whittington Hospital NHS Trust and Islington Council have become the first organisations in the country to go live with a new project to improve information sharing between the NHS and social care.
News
The growing use of electronic patient records could encourage a culture of "electronic ambulance chasing" as people hunt for evidence of medical negligence, according to new research.
News
South Devon Healthcare NHS Trust is leading a consortium of trusts and healthcare organisations looking to procure an electronic prescribing and medicines administration system worth up to £4 million.
News
Croydon Health Services NHS Trust has completed integration testing for the second phase of its Cerner Millennium electronic patient record system roll-out; significantly expanding its existing system.
News
Plans to give Greater Manchester control of an integrated £6 billion NHS and social care budget will need to overcome the technological obstacles of systems integration and data sharing, health IT experts say.
News
London's Air Ambulance charity has launched a new mobile app to transmit incident information more rapidly and reduce dispatch times by up to two minutes.
News
Three NHS organisations and three local authorities have now gone live in the first wave of a nationwide Child Protection Information Sharing project, the Health and Social Care Information Centre has confirmed.
News
System C has formed an alliance with Bluespier to launch a "tightly integrated" theatre management solution for users of its Medway electronic patient record system.
The deal is System C's latest partnership with another supplier, as it broadens tn a
News