5 Boroughs Partnership NHS Foundation Trust has gone live with the RiO electronic patient record system across its physical health services, four months later than originally planned.
News
Health authorities should implement a single Spine-based opt-out for identifiable patient data, covering all care settings, to respect patients' rights, a privacy watchdog says.
News
Derbyshire Healthcare NHS Foundation Trust has completed the first stage of implementing Civica's Paris electronic patient record system, with work now starting on the second and final stage of the project.
News
Manchester United is working with the University of Bristol on a project using imaging technology to understand how young people's hearts work during exercise.
News
The Health and Social Care Information Centre says it is on track to clear a backlog of data access requests by the end of the month.
News
Papworth Hospital NHS Foundation Trust has confirmed it still plans to implement American supplier Epic's electronic patient record system, saying it will go live "no later than June 2016".
News
Community and mental health trusts in London and the South appear on track to meet an October deadline to replace their RiO electronic patient record systems, with attention now moving to the North, Midlands and East.
News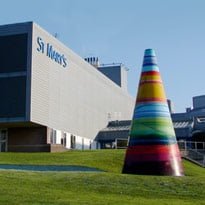 Isle of Wight NHS Trust is expanding its use of Civica's Paris electronic patient record system to join up adult social care with its community and mental health records.
News
Integrated care "from home to hospital" is vital if the NHS is to reduce costs and address a sharp rise in long-term conditions, according to Labour's new healthcare policy.
News
Emis Group says it is in a good position to capitalise on a push for fully interoperable electronic health records.
News