South Tees and Dartford have both gone live with Alcidion's Miya Precision, a real-time patient monitoring system that will improve patient safety.
Clinical Software
Queen's Hospital Burton is following in the footsteps of Royal Derby Hospital with its implementation of ExtraMed's Patient Flow software.
Clinical Software
The acquisition of ExtraMed will place it as a leader in the UK market for patient flow and command centre communications, according to Alcidion Group.
News
Five hospitals in East Lancashire are to introduce Alcidion's Patientrack technology which will help detect and swiftly respond to deteriorating patients.
Clinical Software
1
Katy Cain joins Alcidion from East Lancashire Hospitals NHS Foundation Trust where she was most recently modern matron for the cardiology clinic.
News
The trust will adopt Alcidion's Miya Precision solution as well as the Better OPENeP electronic prescribing and medicines administration system.
Clinical Software
Australian health tech company Alcidion has launched a 'smart clinical assest' in the UK which it hopes will help the NHS.
Clinical Software
An early warning system that helps identify when patients are at risk of deterioration is to be deployed across Lanarkshire.
Clinical Software
There is a new option for NHS digital leaders that is turning heads and that will re-energise the health tech landscape writes Lynette Ousby from Alcidion.
Feature
26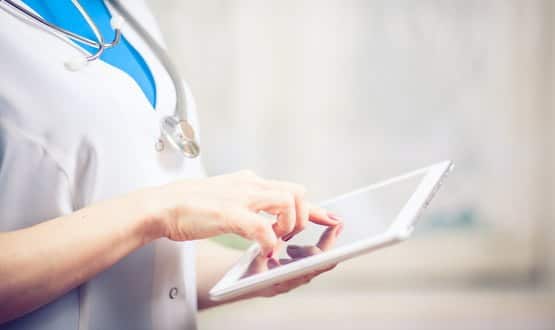 Patientrack alerts doctors and nurses when a patients vital signs are deteriorating, letting them know if they need urgent attention.
Clinical Software