Both NHS staff and vendors say the interest in diagnostic digital pathology is growing. So could this previously larger analogue specialty be about to fully take the digital plunge? Jennifer Trueland investigates.
Clinical Software
The NHS has adopted new scanning technology which it claims can slash diagnosis times for prostate cancer, while also reducing the risk of  sepsis.
Clinical Software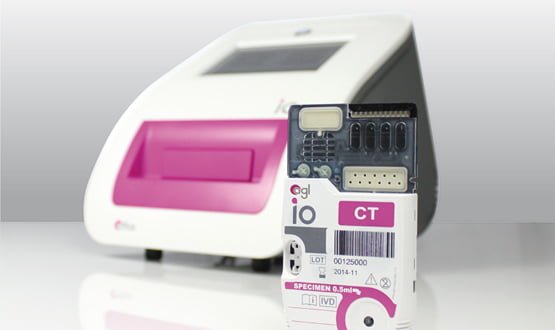 Innovate UK supports Atlas Genetics project to adopt its io rapid diagnostic platform into UK sexual health clinics through a £2m grant.
Digital Patient
Agfa Healthcare has sold its CardioNow unit, a secure provider of clinical trial services, to BioClinica. CardioNow specialises in electronic transmission and analysis of medical images for clinical trials. Terms of the deal were not disclosed. The firm says it aims to integrate the CardioNow technology within 45 days, offering immediate benefits to 200 existing […]
News
Medical imaging specialist Barco has been awarded a major display contract from IMS for the delivery of clinical review displays. IMS (Internazionale Medico Scientifica) is an Italian specialist in breast imaging technologies, best known for Giotto Image. It will integrate the new MDRC displays into its Raffaello image acquisition workstations. "We thoroughly evaluated Barco's MDRC […]
News
The Finnish health and welfare sector has established a strategic expertise centre (T&H SHOK) focused on improving health and well-being using technology. The new centre will be led by a limited company jointly established by 29 Finnish firms, including IT services firm Tieto. The new centre is intended to improve the quality and efficiency of […]
News
iSoft has partnered with an Israeli software developer to launch its new picture archiving and communications-related image viewing software worldwide. The company developed the system in partnership with CDP Medical Developments, which already has its software installed in more than 250 sites. Already available, the new product aims to enhance iSoft's global portfolio of IT […]
News
Clinicians at Jung-Stilling Hospital in Germany are using an iPod Touch to access patient data and diagnostic images at the hospital bedside.
News
Carestream Health has won three contracts for Picture Archiving and Communications Systems (PACS) for mammography images in the French-speaking region of Belgium. The three PACS deals cover: a regional programme for mammography screening; mobile mammography screening; and screening in a private radiology clinic. The three deals will all support the regional Communauté Française mammography screening […]
News
General Electric is to invest €4.5 billion ($6 billion) over the next six years in innovative healthcare technology, the firm announced yesterday.
News