One of the first areas to be addressed will be dementia, with the aim of improving care for people living with the condition.
Shared Records
The dashboard aims to help stakeholders such as CCGS and local authorities to better understand the existing antibiotic prescribing landscape.
AI and Analytics
3
September's industry round up features news that Greater Manchester Health and Social Care Partnership is looking towards the cloud to help make savings.
News
A major collaboration aimed at improving health and care services in Greater Manchester has been extended for a further three years.
Shared Records
A partnership which includes a council and a NHS trust in Greater Manchester has launched a new website designed to bring together health and care data.
Digital Patient
Patients with long-time heart conditions can now monitor themselves at home by using a handheld device.
Digital Patient
5
In this week's round-up of digital healthcare news, we look at added functionality for the NHS e-referral service, a new messaging service at Pennine and an initative to help patients fill out their pre-op assessment at home. New APIs planned for e-Referral process NHS Digital says it will soon by easy for Health IT […]
News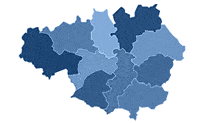 Two hospital trusts in the Manchester region will implement different electronic patient record systems.
Clinical Software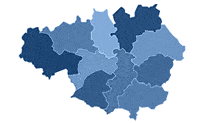 Greater Manchester West Mental Health NHS Foundation Trust is planning to go live with Civica's Paris electronic patient record by the end of the summer.
Clinical Software
Plans to give Greater Manchester control of an integrated £6 billion NHS and social care budget will need to overcome the technological obstacles of systems integration and data sharing, health IT experts say.
News